The Physics exam is one of the exams that is compulsorily taught up to 10th standard, after which it is determining as an elective subject. It is a subject that can get quite overwhelming and complex to understand and learn from. However, with the adequate learning approach and systematic method of practicing, learning and preparing for the exam, a student has the possibility of scoring the maximum amount of marks possible.
Physics is a subject based on the principles of mathematics, and a student who hopes to score the top marks in the exam needs to be proficient in his mathematical skills by practicing the mathematical problems. It is essential also to be aware of the different problem sets along with theorems and numerical, to practice from. However, we do have a list of top 3 tips that we have compiled to make sure that you ace the exam with the highest marks possible. These tips will ensure you to get a much deeper understanding of the subject of Physics but will also help you score the best marks possible in the exam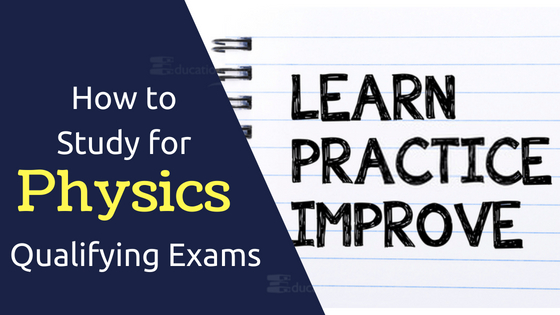 Best Tips for Physics Exam Preparation Tips
Learning and Practicing the core definitions:
In the subject of physics with its myriad of different explanations, theorems, and definitions it can become quite stressful to memorize and remember all these different definitions. The best outcome out of this is to learn by practicing. For example, if you are learning the definitions of Conventional Energy sources, it is essential to know the difference between Conventional and Non-Conventional sources of energy. The difference between them may be quite minute; however, if we replace the definitions of one with the other during the examination, it can lead to a whole host of errors. To avoid these, it is important to remember the core definitions of one and the other. Rather than simply mugging up the terms, it is more beneficial if one understands the core definitions that separate the terms from one another.
It is important to practice the diagrams over and over again, as diagrams are incredibly important in Physics. Understanding the structure of diagrams is important as they help form a clear picture of the concepts. It is important to have a better understanding of the diagrams such as Fleming left-hand rule. Practicing diagrams can help reinforce the idea of the concept quickly. It is important to understand the concepts as it can help to remember the concepts. The diagram is quite essential in understanding the concepts and will help you remember the concepts quite easily.
Educational apps are incredibly valuable as a mode of learning. As more students are shifting their main method of learning from traditional schooling to more advanced means of learning such as apps. BYJU's– The learning app has interactive training lessons, along with thousands of videos on Physics. Taught by the most qualified teachers and lecturers, it is an excellent alternative to learning.
Thus, these are three tips to ace your Physics exam. To know more information subscribe to the BYJU's YouTube channel today! You may also want to check out our Physics related YouTube video link below: