Interior design is a growing industry in our country, in which unique and technical design concepts help amplify interior environments of buildings, to the terms put forth by the clients. The industry integrates firms that primarily manage and control the planning, designing, and administration of projects within a variety of distinct interior spaces. Similarly, retail design can be elaborated on as an artistic and commercial discipline that blends several unique areas of expertise in the design and conceptualisation of retail space. Retail design is fundamentally a specialised form of architecture and interior design, however, it also implements elements of interior decoration, industrial design, and graphic design.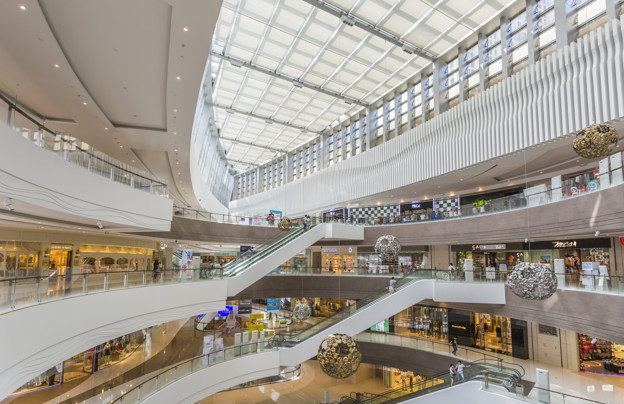 In recent years, India has seen so many notable differences and innovations regarding the realms of lifestyle, employment, and migration. Indians citizens are steadily modernising their way of living and are honing tastes for dynamic, contemporary, and high-end lifestyles. A lavish lifestyle starts with a pleasantly designed home, and Indians these days like their homes to be extravagant yet comfortable. The increased demand for interior designers creates an avenue scope for students to enter this industry and pursue a career which could potentially be quite lucrative. The major factors leading to this intensified interest in Interior Design can be described below.
Swift Urbanisation
Maybe around two decades ago, all residents of India would classify only a few cities as 'urban' or 'modern' cities. However, in the current era, cities like Pune, Bangalore, Hyderabad, Nagpur, and Ahmedabad would also be considered as modern and upcoming cities along with Delhi, Mumbai, Chennai, and Kolkata. Bangalore and Hyderabad are the IT hubs of the country – with many prominent software companies establishing their headquarters in these cities. Similarly, Pune has become an educational hub and is a hotspot for the youth due to the fast-paced and trendy lifestyle in the city.
There has also been a prominent growth in the spending power as well as income levels of the middle and middle-upper economic classes, which has simultaneously led to improved demand for infrastructure and interior design. The requirement for a top-quality and flashy lifestyle has led to homes needing a separate shower area, bathtubs, and an exclusive area for kitchen balconies. All these components were never really that popular earlier.
Impact of Pop Culture And Theme-Based Interiors
 The intriguing entertainment and fashion industries have considerably impacted the day-to-day life of the youth in India. Global practices and trends tend to go viral in India more often than not and leave an enduring impression on the thought-processes of individuals. Television sitcoms, films, and even sporting culture develop huge cult followings across the world and it easy to say that these elements generally impact the way people design and curate their homes. People love to give their place an indigenous and personalised touch.
Additionally, distinct homes have distinct personalities, so the idea of personalised facets such as design, décor, and furniture, is definitely the norm these days. The applicability and demand for standard furniture are on the decline. Organisations/retail outlets/individuals prominently choose theme-based designs to suit their commercial spaces/homes such as Mediterranean Styles, European Styles, and Traditional Indian Styles.
Modernisation In The Form of Smart Homes
In the modern age of today, the acceleration of technology and automation have evolved the way we live and function, literally. This prevalent transformation can be seen in our homes itself, it is easy to say that, with the Internet of Things increasing the functionality and performance of regular and basic everyday devices. Interior & Retail Designers must have adequate knowledge about these new-age contemporary structures. It is imperative to account for the applications of a smart home while composing interior spaces today – be it residential or commercial.  Some of the elements Interior Designers must look out for today include –
Smart Building Security Systems
Centralised Lighting Networks
Centralised Air-Conditioning Services
Automated Appliances and Furniture Devices
Hence it can be concluded that it is essential for the Indian education system to equip itself to cope with this contemporary and vibrant segment of Interior Design. Leading institutes like UPES, Pearl Academy, and Amity University offer an Interior & Retail Design course at an undergraduate level. To understand the course structure, let us take up an example of The University of Petroleum and Energy Science (UPES), which specialises in offering students with contemporary and relevant education, while simultaneously amalgamating aspects of international and industrial exposure. Aspiring students can expect to be placed at the following job designations – Design Consultant, Retail Designer, Architectural Designer, and an Accessory Designer which are great career opportunities.