Prime Minister of India, Narendra Modi now launched UPI-based digital payment app named as BHIM. BHIM means Bharat Interface for Money. This UPI-based BHIM App and Aadhaar Based app is intended at boost digital transactions as well as enhance the participation of people in "Lucky Grahak Yojana" which is for For retail consumers and in "Digi Dhan Vyapar Yojana" which is for small businesses. People may use it for sending and receiving the amount by immediately using this app. Users can also pay and receive money by scanning QR code. So If any user has registered for UPI-based payments on respective account of the bank (with the mobile number associated with that bank), then he/she will be able to use this app to perform digital transactions. All the payments are safe and secure by Unified Payment Interface (UPI). BHIM is developed by the National Payments Corporation of India (NPCI).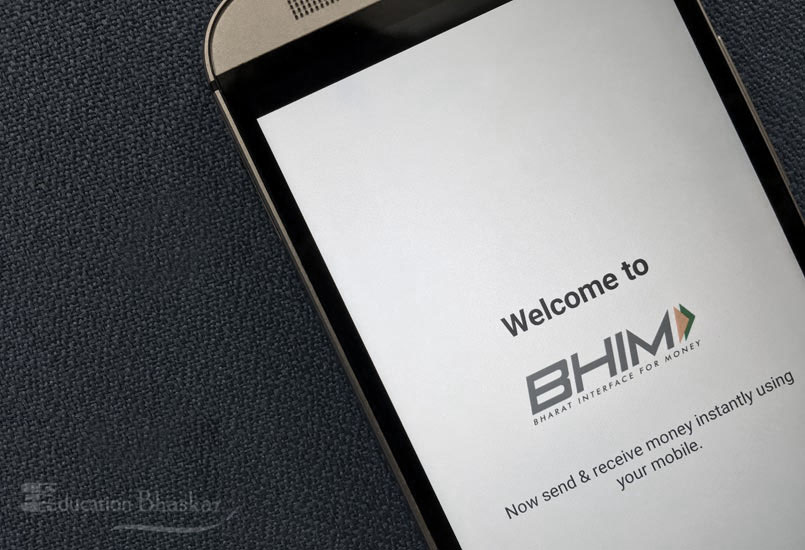 What is UPI?
UPI means Unified Payment Interface which is launched by the National Payment Corporation of India (NPCI) in February 2016. UPI supports users to make payments with your mobile as the primary device for transactions. Pramod Verma, Chief Architect Aadhaar, Architect India Stack, and an advisor to NPCI declared that UPI is also available for feature phones, by dialing USSD Code *99#.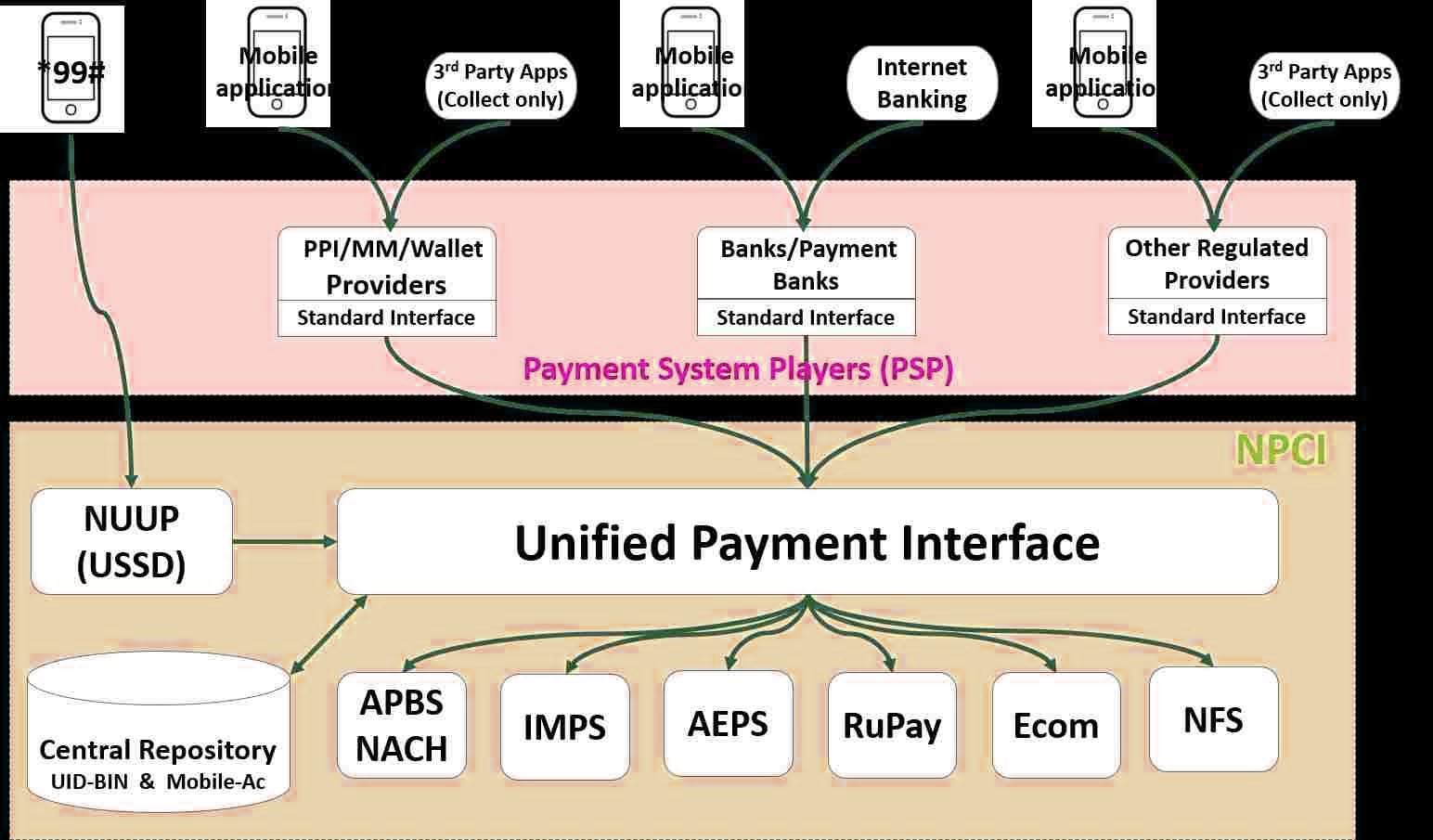 Also Read: How to use USSD-based mobile banking for online payment by NUUP
How to Download BHIM app?
As now, it is launched only for Android platform and iOS mobiles (Version 5 and above) and will be available for Windows phones and other platform users very soon. Users can directly download app from Google Play Store just by typing "BHIM" or by following this link BHIM App
Features Available:
It is straightforward and secure with instant transfers facility

Users can transfer, receive & request Money quickly

Unlike UPI, it is all in one App for all Banks

Pay instantly just by Scanning QR Code

Can check Bank statement immediately
Read: How to pay using Aadhaar Card – Aadhaar Enabled Payment System – AEPS
As you installed App and open it the first time, you have to do the first-time setup of App. The App needs to send an SMS from your bank registered number which is linked to your bank account. So at the time of registration in App,  you need to put your registered SIM card/Number on your mobile phone. This is only to verify or authenticate your number to set up BHIM. No any other sensitive information will be shared.
How to make payments by using BHIM App?
As you installed the app, follow the below steps to activate for cashless transactions:
Open the app, Choose your language – either Hindi or English, Click Next.

Select the SIM/Number which is linked to your Bank account. It is required to send an SMS to verify it with UPI (Normal SMS charges will apply). 

Once verified, you have to generate any 4-digit UPI pin or passcode. (This is because you have to enter this UPI code every time you use BHIM account.

After set up the UPI Code, you need to choose your bank from all 31 listed banks. 

After selecting your bank, it will display a screen with options – Send, Request and Scan and Pay.

You are done!  Now you can use this app.
You can also see your profile, transactions statements, and or can change or reset UPI PIN. In this app, it would be <mobile number@upi> or <preferred user id@upi> which will be your UPI address which can be used to for all transactions. 
FAQs:
Is Bharat Interface for Money (BHIM) app is free for making any transaction?
Yes, It is free, and there are no any charges for making the transaction through Bharat Interface for Money. However, Your nominal bank charge as UPI or IMPS transfer fee. Check your bank for more details.
Do you need to enable mobile banking/ internet banking on my bank account to use BHIM?
No, it is not required to enable/activate mobile/net banking to use Bharat Interface for Money. Only your mobile number should be linked to the Bank.
Also Read The Toughest Job Interview Questions and How to Answer It