Video marketing has emerged as the perfect medium for promoting brands over social media and is one of the most sought-after marketing methodologies today. In this COVID-19 pandemic, too, the video has emerged as a champion in marketing activities.
People, in general, find video content more palatable and easy to consume as opposed to other forms of media. Statistics suggest that by the end of 2020, an average person will be watching around 100 minutes of video daily. This alone can prove to be the best factor in developing a marketing strategy for your brand centred around video content.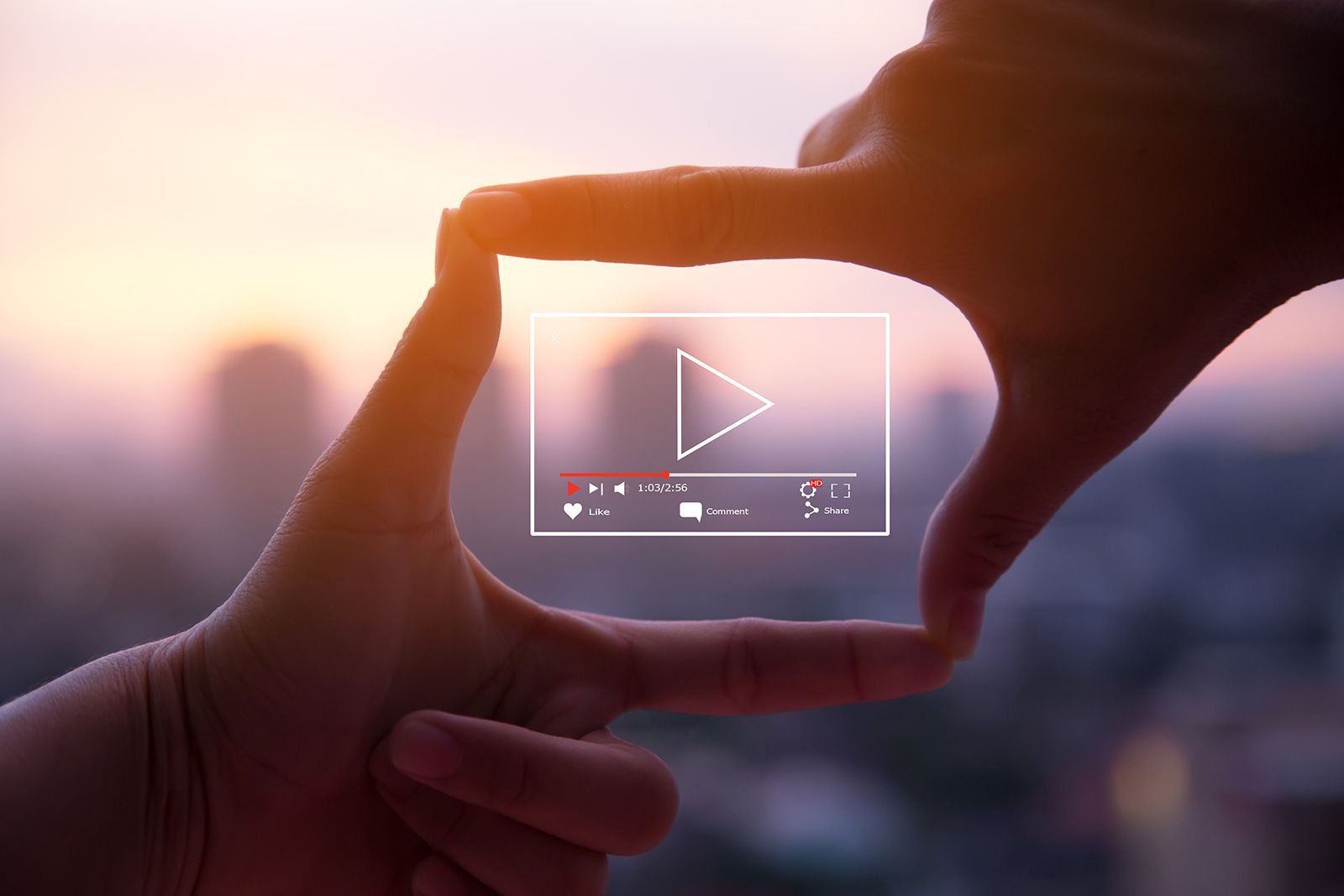 Businesses and brands deploy videos to generate user awareness and drive engagement. Social media platforms, too, are populated with promotional videos as they command a higher viewership and generate seamless conversions. In this post, we will be analyzing how videos can emerge as a go-to marketing asset for start-ups in the post-COVID economy. Let's start!
What Is Driving The Growth Of Video Marketing?
Immense consumer demand for quality videos has pushed the envelope of video marketing for brands and businesses. If you hop on your Facebook news feed or just start watching a YouTube video, you will be amazed at the scale of video content present on both platforms.
Videos are easy to watch, easy to analyze, and easy to draw assumptions from. Moreover, videos are more interactive than any other means of marketing media out there.
Brands have understood the importance of videos and are constantly pushing more promotional video content over social media platforms.
Hence, videos are more impactful on consumers in creating a lasting effect and can be easily consumed by people of almost any age group.
How Video Can Become A Go-To Marketing Assets for Startups In Post COVID-19 World?
Let's have a look at a few factors that can lead videos to become one of the most crucial marketing media for start-ups in the post-COVID era.
1. Videos Are Highly Impactful
Videos are highly interactive; they are one of the most interactive marketing mediums out there. The consumption of videos is easy, and they facilitate targeted information delivery within a short period.
Product demonstrations are best delivered through videos as people get to see the product or service in action before making the purchase. This also helps in building trust among users and helps promote seamless conversions.
Due to the high impact brought by videos, brands around the world are deploying videos as a part of their marketing strategies and are on a constant lookout to energize their campaigns by deploying highly informative videos.
2. Higher ROI On Marketing Spends
Conversion rates are drastically enhanced by video marketing. So, whatever money you spend on creating or marketing videos has an enormous return potential.
Videos come in a variety of formats, ranging from animated videos created on easy-to-use tools for making Facebook video ads or promo videos involving real, living people.
Videos also help brands in user education and familiarize them with their products or services before customers put down their hard-earned money. This helps brands in gaining customer trust and generate brand loyalty.
3. Videos Are Immensely Useful In Explainers
Self-help and explainer videos are in high demand, and brands perfectly understand this demand. Videos inculcate a higher level of understanding related to a product or service that needs to be explained to the users.
An explainer or help video can be very helpful if you sell a product or service that requires prior client education and help drive seamless conversions.
With the ability to add text to a video, you can add that extra information tit-bits of useful information.
4. Videos Help In Deepening Customer Relationships
Videos enormously help in deepening and strengthening customer relationships. They serve as an effective medium to promote your brand and build a loyal audience that understands your brand's voice.
When customers see your video, they actually see your brand in action. This is helpful in establishing a trustworthy and authentic relationship with your customers.
Videos can also be leveraged to create a large following that can be later used to enhance your sales figures.
5. Generate Higher Engagement For Your Brand
Videos generate more engagement than almost any of the promotional mediums. This higher engagement leads to a seamless conversion rate and is an effective marketing medium.
Since videos are highly interactive, customers enjoy the overall viewing experience as a whole package, leading to an enormous audience engagement.
How To Make Enticing Videos For Your Campaign
Unlike the days of the past, creating visually appealing videos has become easier than ever. Video creation platforms have made video creation simple by deploying the drag and drop methodologies and making the entire workflow streamlined. Videos help to explain to your consumers how to use your product, what it can accomplish for them, and help them visualize themselves using it. As a result, you will receive less support requests. So you should try to generate high-quality videos for your consumers to understand product information and usage better. For this, you can use an online video editor to make videos by adding music, transitions, effects, and text to make the video content more engaging and help your consumer better understand the product.
These specialized video creation tools provide pre-existing video templates and copyright-free audio tracks that can be used to create stunning ads or promo videos within seconds.
Due to the plethora of video creation platforms available today, it is imperative that you choose the right platform that perfectly suits your business requirements.
Final Thoughts
As proven by user trends, video marketing is here to stay. Therefore, it is crucial that you incorporate videos into your marketing strategies and energize your marketing prospects.
People are consuming more content than ever, and it is estimated that by 2023, 85% of all promotional content produced will be videos.
In contrast to the popular notion, video creation has become easier than it ever has been, and brands actively recognize this fact.
Hence, if you haven't yet already jumped on the video marketing bandwagon, there won't be a better time than today.