After completing school education, most students have clear goals in mind. They know what they want to study next. Some aspire to be a photographer, while others want to rule the fashion world. If you are the latter and wondering how to get started, this blog is for you. Picking up a career different from your peers means that you will have many unanswered questions. And trust us, it is alright to be a bit confused at the starting of things.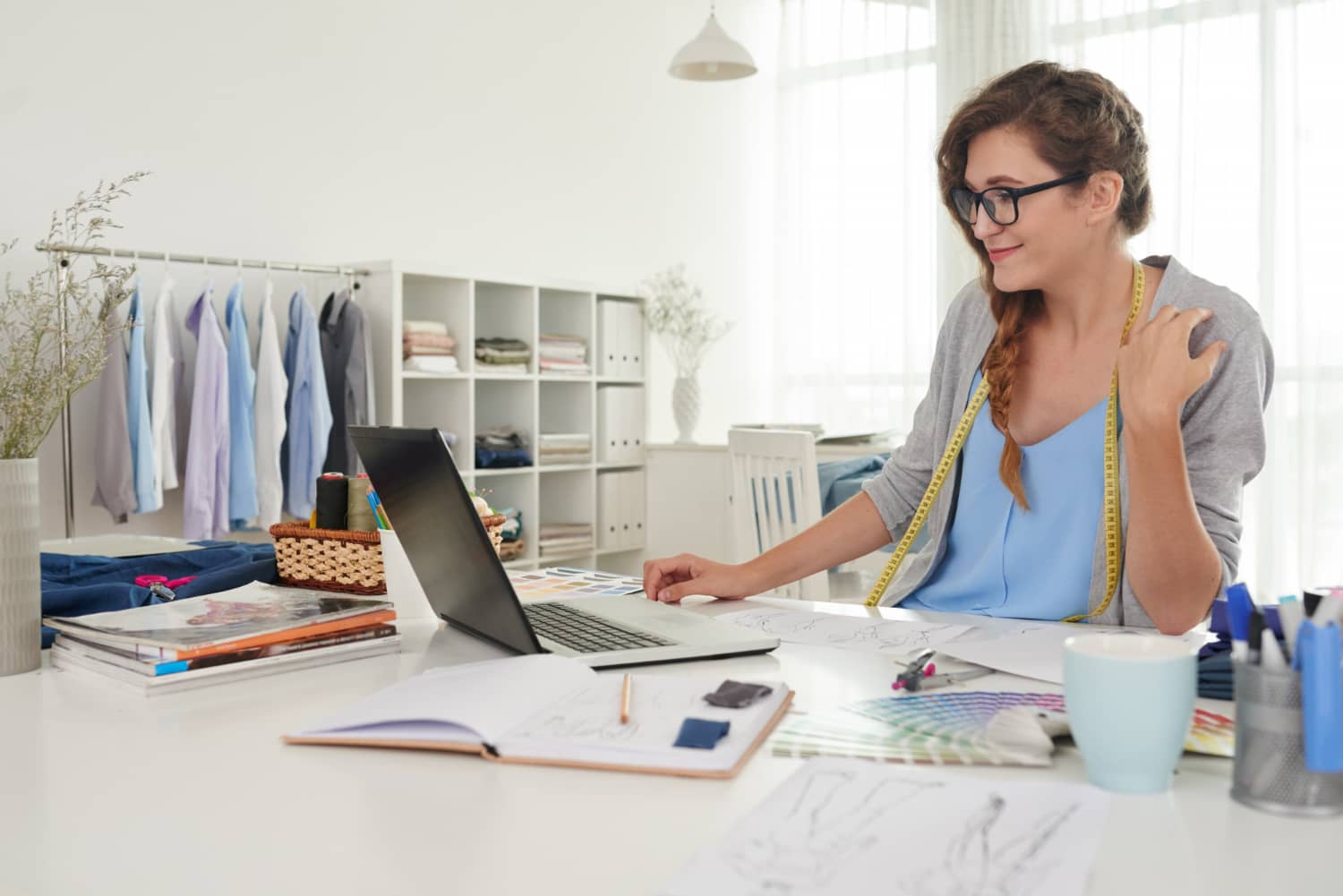 So, without much delay, let's get straight to the point. Below we have put together a list of pointers that every fashion aspirant must bear in mind:
Brush up Your skills: A college degree cannot compensate for a lack of skills. Also, no fashion designer can go a long way without the necessary skills. Successful fashion designers dedicate time to hone their capabilities as they understand their importance. Sewing is a rudimentary skill for a fashion designer. Start early and learn how to sew a variety of fabrics. Be familiar with the way fabrics drape and work, this knowledge is imperative to make you a better designer. Understand it this way, you have to deal with all kinds of materials to bring your creative vision to the world as a designer. Besides this, find ways to procure fabrics.
The secret to becoming a top fashion designer is to start early. Polish one skill at a time or otherwise you will end up with nothing. Watch YouTube videos to hone your sketching skills, take inspiration from people and places, and be willing to go the extra mile and dive deep into the fashion world. Meet professionals from the same field, and learn about how they started and have come this far in their journey. Conversing and sharing ideas with them can help you in creating an idea of your own.
Get a degree: If you plan to be a fashion designer, a bachelor's or a Diploma in Fashion Designing from a recognized university like JD Institute is a must. Fashion colleges offer practical learnings mixed with skill development programs. Apart from this, aspirants work closely with the existing designers from the industry and get expert suggestions on their creations.
Search for internships: Build a portfolio of your best works, designs, and sketches and apply for internships at fashion hubs/ labels. An internship is a good way to see the professional world from the eye of an insider. Work hard and strive for connections that may bring you business in the future. Be ready to have someone bossing you around or asking you to do menial jobs. But that is the beginning of an exciting journey that lies ahead. Put your heart into the work and you will know what it takes to be a fashion designer.
Ask yourself what you want: The fashion industry is not merely about donning rich-looking clothes or posing gracefully in front of cameras. It is a career that your choose for yourself. So, examine your skills and personality before walking this path. If you cannot take a stand for yourself, the fashion industry is not for you. However, if you have the right combination of talent, creativity, and knowledge, nothing can beat your spirits.
Fashion design is a promising and thriving career opportunity. Many fashion enthusiasts find this world fascinating and want to be a part of it. With that said, it is not a cakewalk to make a mark in this industry. It takes years of work, dedication, and sweat to realize a dream of being a fashion designer. So, we wish you luck in your endeavours.
Feel free to connect if you have any queries.