Indian Army, counted in 3rd largest force in the world and its soldiers are considered best in high altitude battles. No matter what the weather is, no matter how the day was, no matter how far they are from their homes, they never waver when it comes to duty. Yes, our Indian soldiers, the only thing they know is – nation first. On this Indian Army Day, what else could be more inspiring than diving deep into the thoughts of a soldier? Recently, Indian army did surgical attacks on Pakistan occupied Kashmir (POK) to target terrorists and kill them. This was done very beautifully and bravely. Ministry of External Affairs and the Defence ministry confirmed this report. This was a really proud moment for Indians. "जय जवान जय किसान". Prime Minister (PM) of India Lal Bahadur Shastri in 1965 had given the slogan i.e. "Jai Jawan Jai Kisan", in English (Hail the Soldier, Hail the Farmer) at a public gathering at Ramlila Maidan, Delhi.
Here we bring some inspirational Indian Army quotes that will shiver you under your quilts and those cozy and comfortable setups.
Indian Army Day Quotes- Inspirational Sayings:
"The enemy are only 50 yards from us. We are heavily outnumbered. We are under devastating fire. I shall not withdraw an inch but will fight to our last man and our last round." – Major Som Nath Sharma – 4th Battalion, Kumaon Regiment.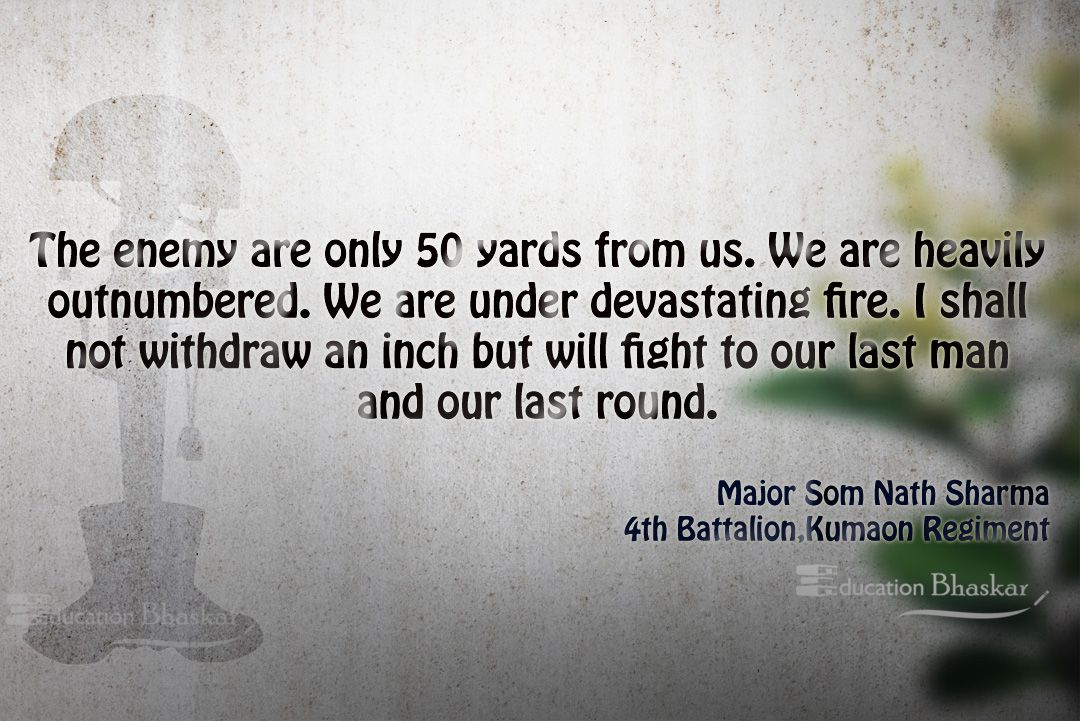 "There will be no withdrawal without written orders and these orders shall never be issued."- Field Marshal Sam Manekshaw as Core Commander in 1962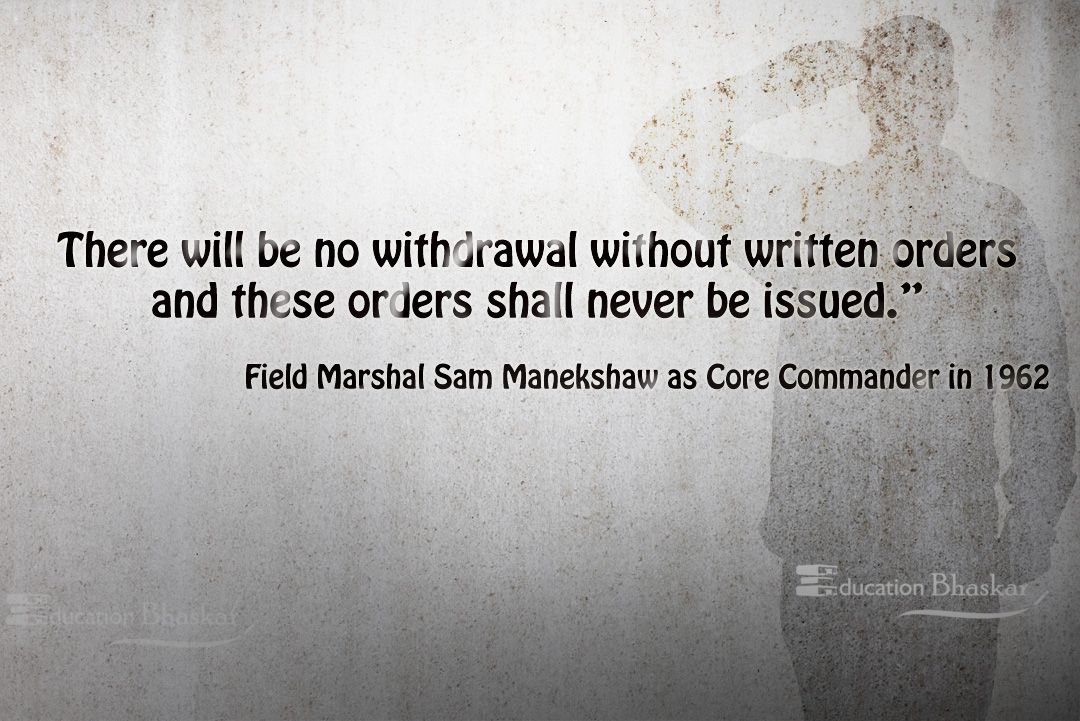 "If a man says he is not afraid of dying, he is either lying or is a Gurkha."- Field Marshal Sam Manekshaw as Core Commander in 1962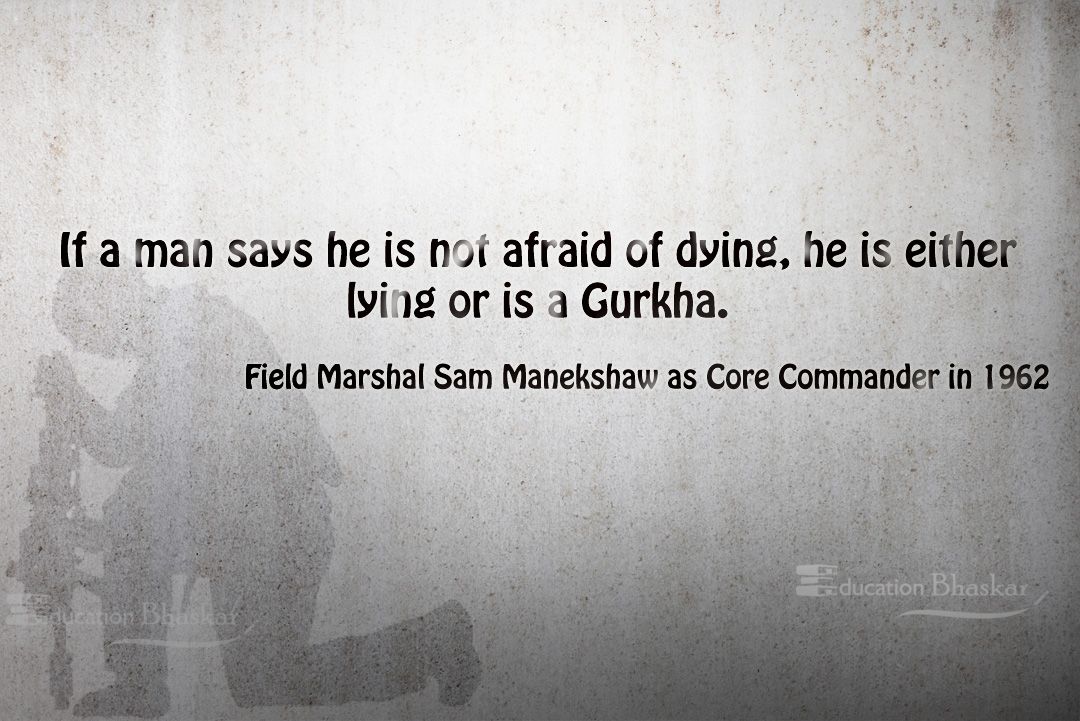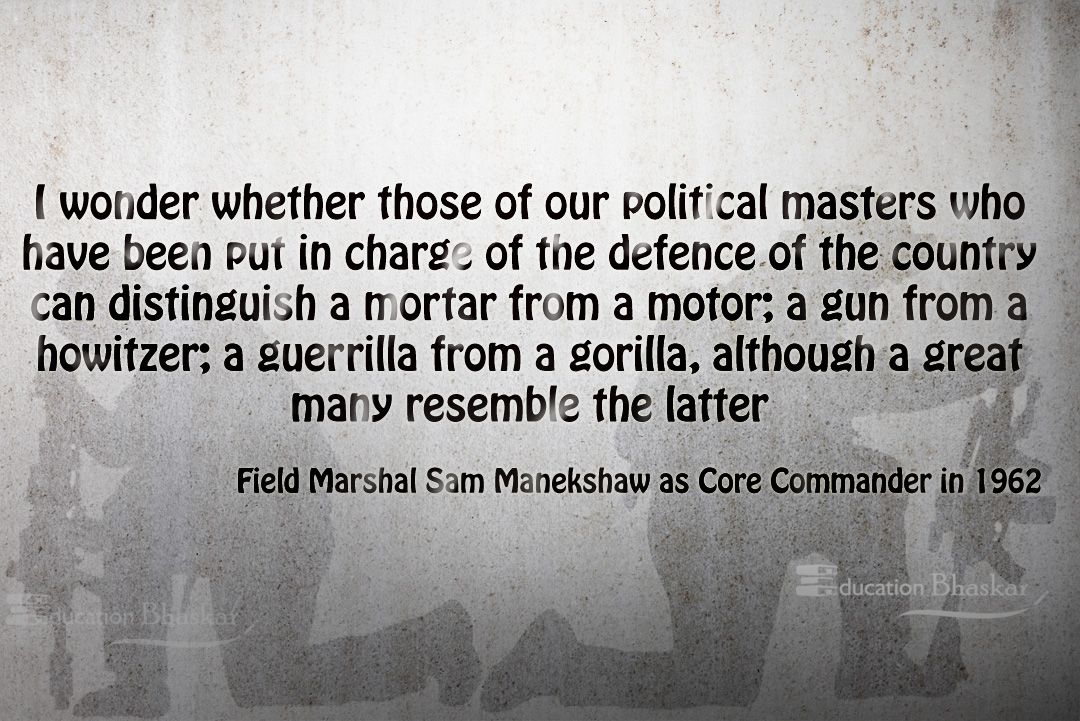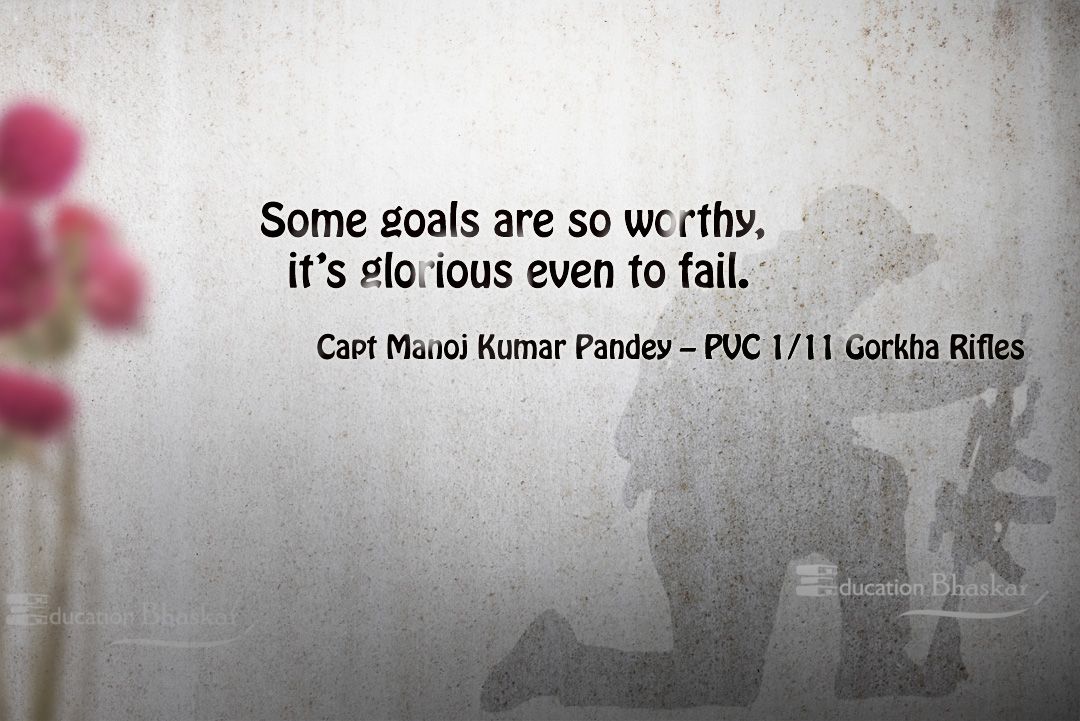 If death strikes before I prove my blood, I swear I'll kill Death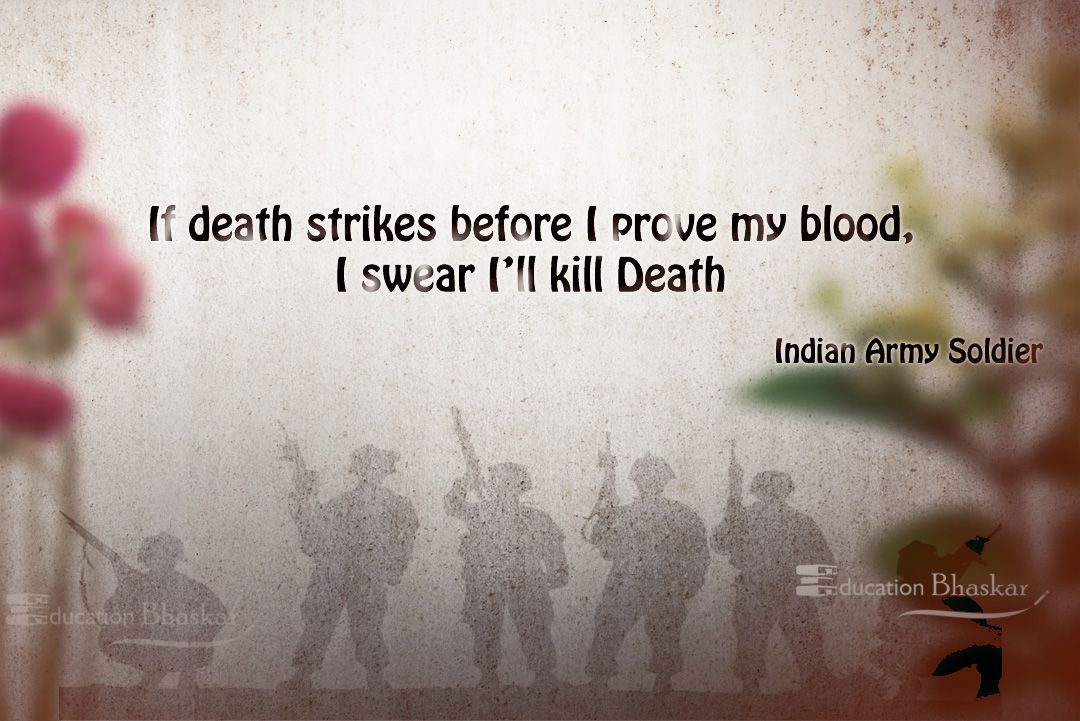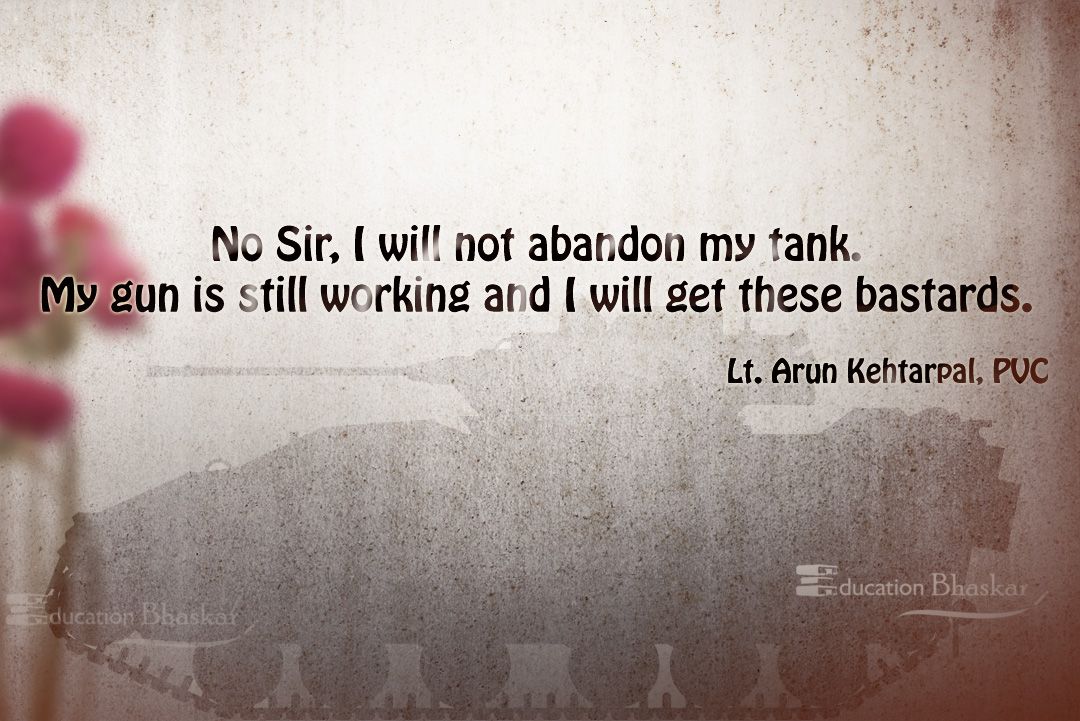 "Either I will come back after hoisting the

tricolor, or I will come back wrapped in it, but I will be back for sure" –Capt. Vikram Batra, PVC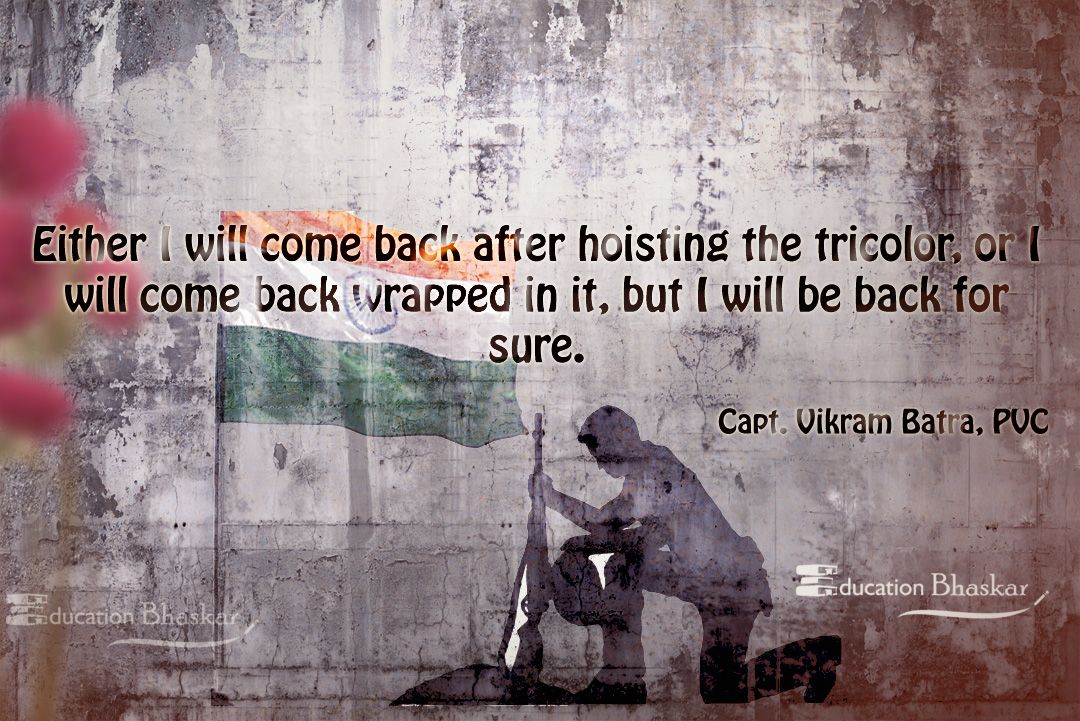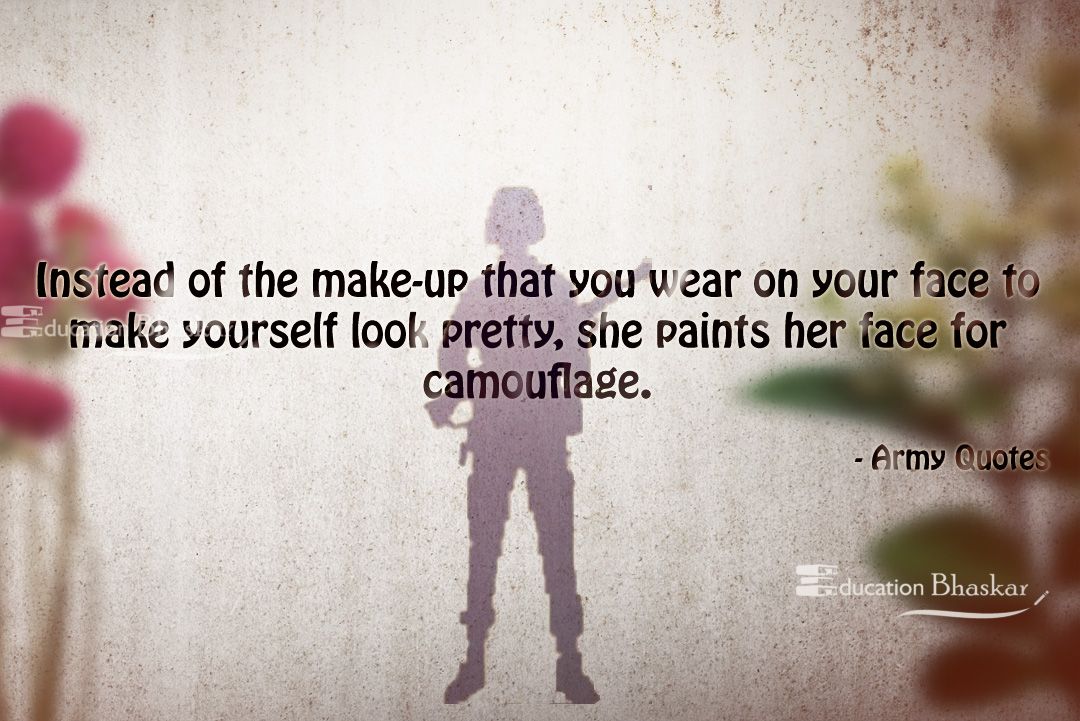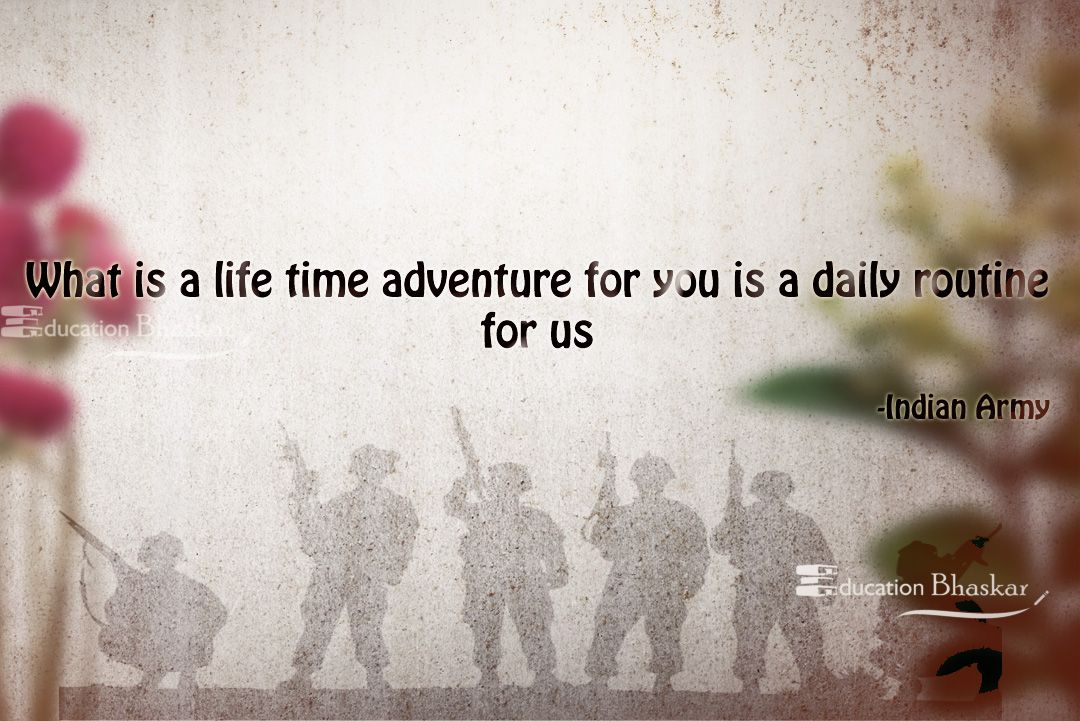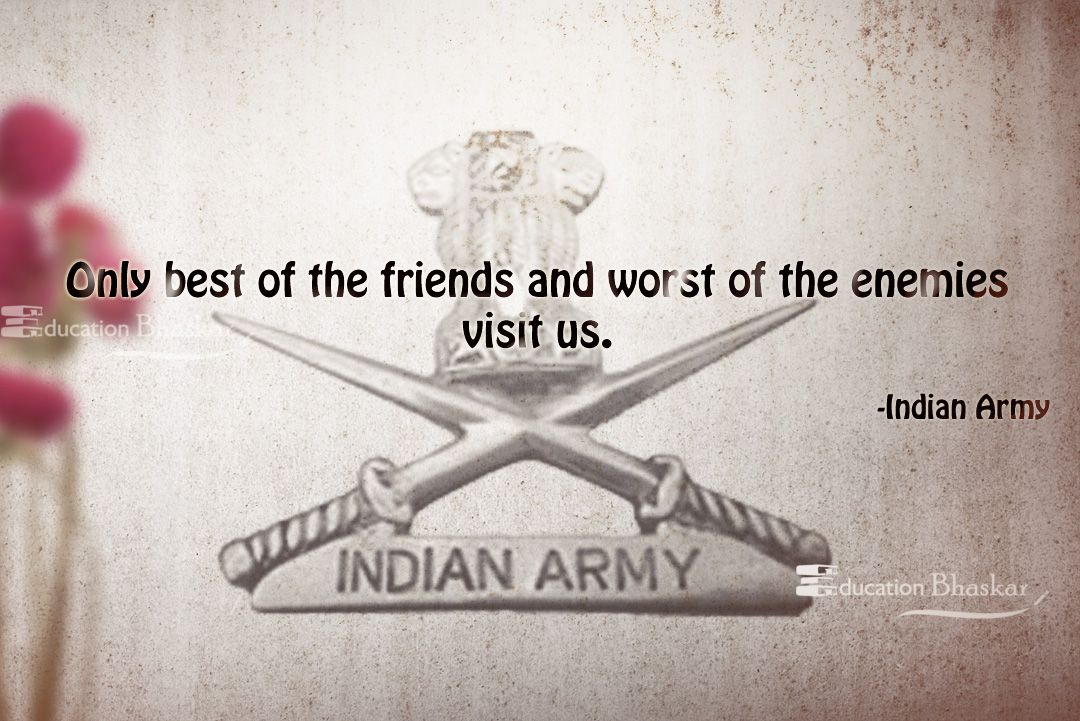 You have never lived until




You have almost died,




And for those who choose to fight,




Life has a special

flavor

,




The protected will never know!!!
Capt R Subramanium , Kirti Chakra (Posth)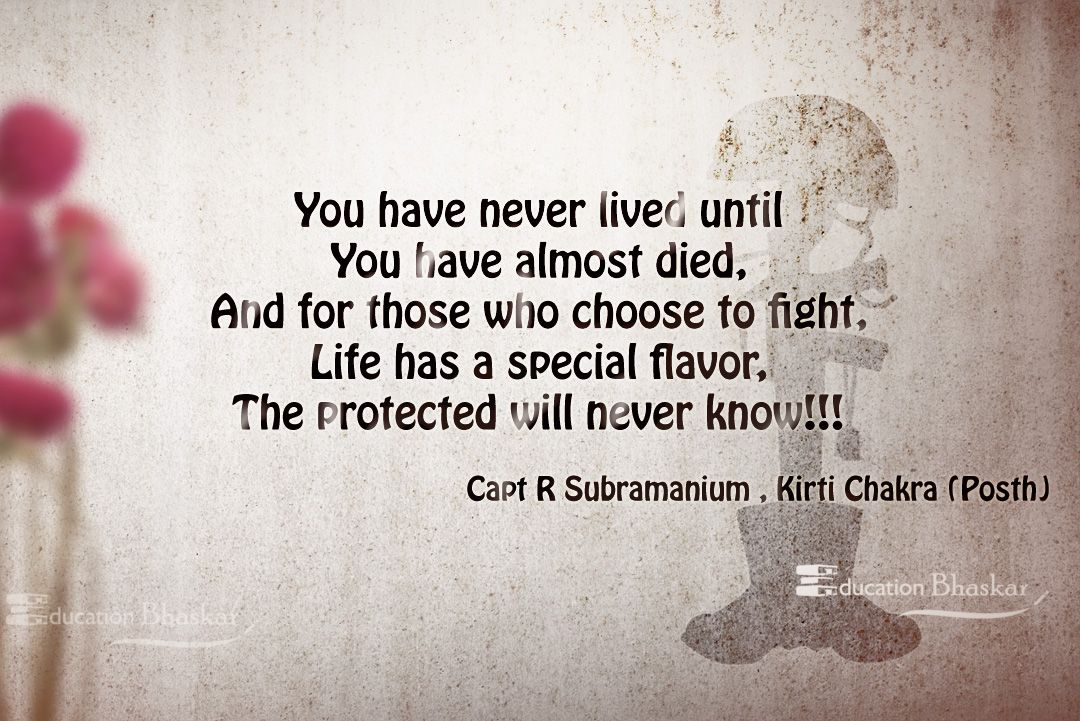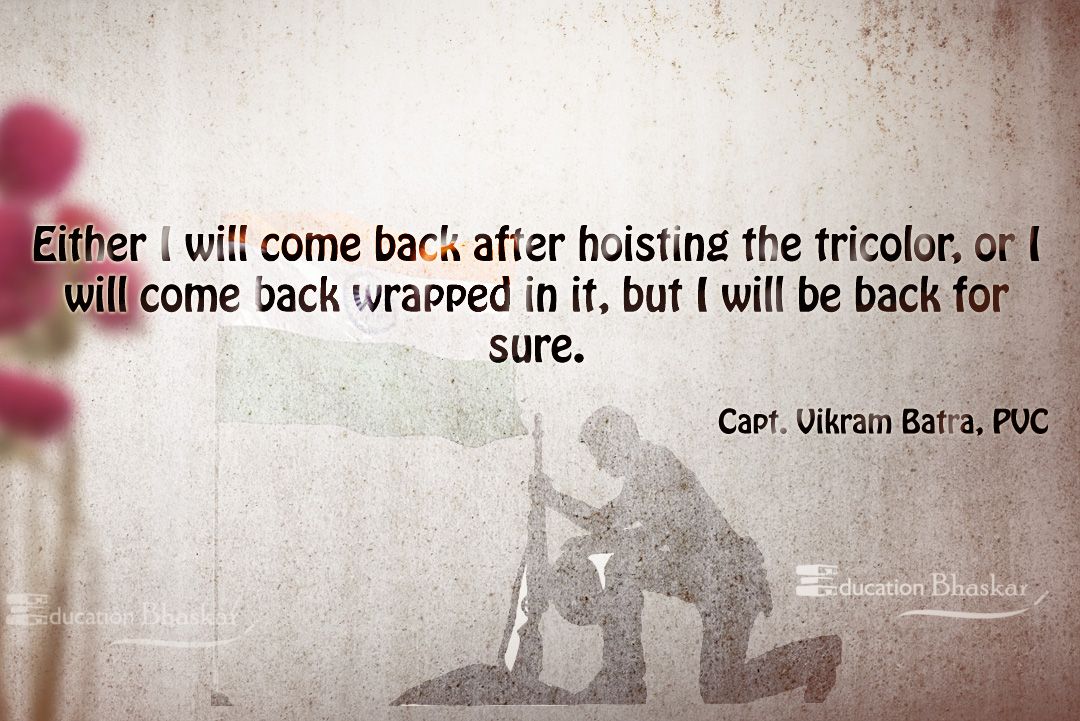 Education Bhaskar salutes these brave soldiers and prays that they never lose your battles.
Education Bhaskar