There is much more to success in the IT field other than technical knowledge. According to the study, the lack of soft skills leads to poor performance among IT professionals. Keep in mind that you are working for businesses. They want to increase their return on investment, and they are expecting something back from you. The ITIL is introduced to offer a standardised yet flexible framework for supporting service management. It enables IT, professionals, to view technology from a business and management perspective.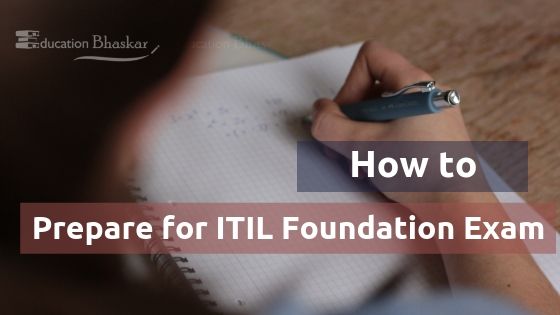 What is ITIL?
ITIL stands for Information Technology Infrastructure Library. It is a framework that maintains the best practices to deliver dynamic IT support services. By these individuals and organizations able to deliver IT Service Management, that further supported by business vision, growth, cost-effective ITSM, and become the focal point of communication among the provider and End Users.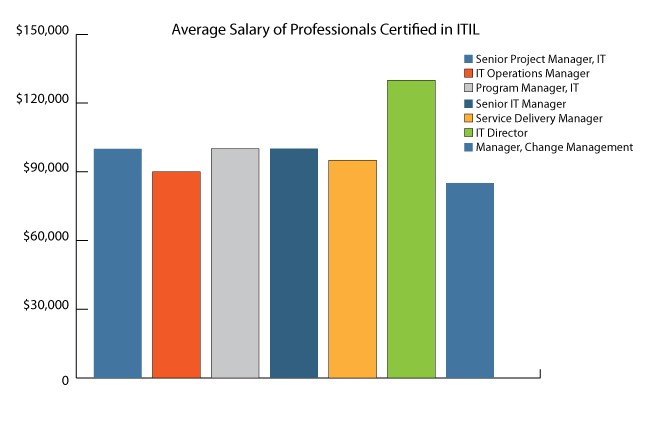 You have the potential to handle the higher positions like Service Project Manager and IT director with your ITIL knowledge base. There are five levels of ITIL certifications, and they are:
Foundation

Practitioner

Intermediate

Expert

Master
The first step is to overcome the foundation level and have an ITIL foundation certificate. After getting your foundation right, you can gradually jump into higher levels of certification.
How to do ITIL Foundation Exam Preparation?
A proper ITIL foundation certification training will equip you with all the necessary information that you need to get started. And, the article like this will make it easier for you to accelerate your learning process that will help you clear your ITIL foundation exam.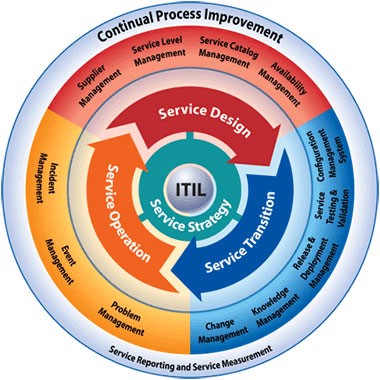 There are five practice areas in ITIL, and they are as follows:
Service Strategy

Service Design

Service Translation

Service Operation

Continuous Service Improvement.
The ITIL foundation will educate you with the basics of its five essential areas and how they all are interconnected. You will need to answer at least 26 answers correctly out of 40 multiple-choice questions to get the certificate.
Without further ado, let's check out the seven amazing hacks that can help you clear your foundation exams.
Know your challenges in advance
If you've no idea what are you going to deal in the upcoming exam, you're likely to fail. You can download the sample question paper and practice it in advance to make yourself familiar with the ITIL foundation exam. I remember the times when the list of old questions helped me a lot in facing upcoming challenges when I was in my college. It gave me a lot of hint on how to prepare for the next exam.
After checking out the questions in the sample paper, find out why the answer on the sample is correct and identify the part of the course from which the examiner has formed the question. You should also practice the query sets to keep yourself prepared for the challenge.
Do not be in a hurry to answer the question
Often, we can be in a hurry to solve all the problems in the paper. Doing that can result in an unfortunate result. Instead of hurrying, relax and read every word of the question carefully. Make sure you do not miss out on the words in the query.
In some questions, you may find negative paraphrasing, such as "What is not the part of capacity management?" Missing out the word "not" can lead to an incorrect answer to the question.
You have two options:
Paper-Based Test: Underline some of the keywords in the question.
Computer-Based Test: Be extra careful when you are reading the question.
Erase your organisation's policy and system from your mind
There are times when professionals bring their experience into play when answering a question. You need to remind yourself that you are responding to ITIL's issue, not your organisation's one. Keep ITIL's general concepts, processes, functions, and roles in your mind, while explaining the question.
It is crucial for you to remember the things that fall under specific processes. For instance, Strategy Generalization and Demand Management fall under Service Strategy. Your job is to categorise your items on the basis of:
Service Strategy

Service Design

Service Translation

Service Operation

Continual Service Improvement.
You can make use of the diagrams to make learning more comfortable for you.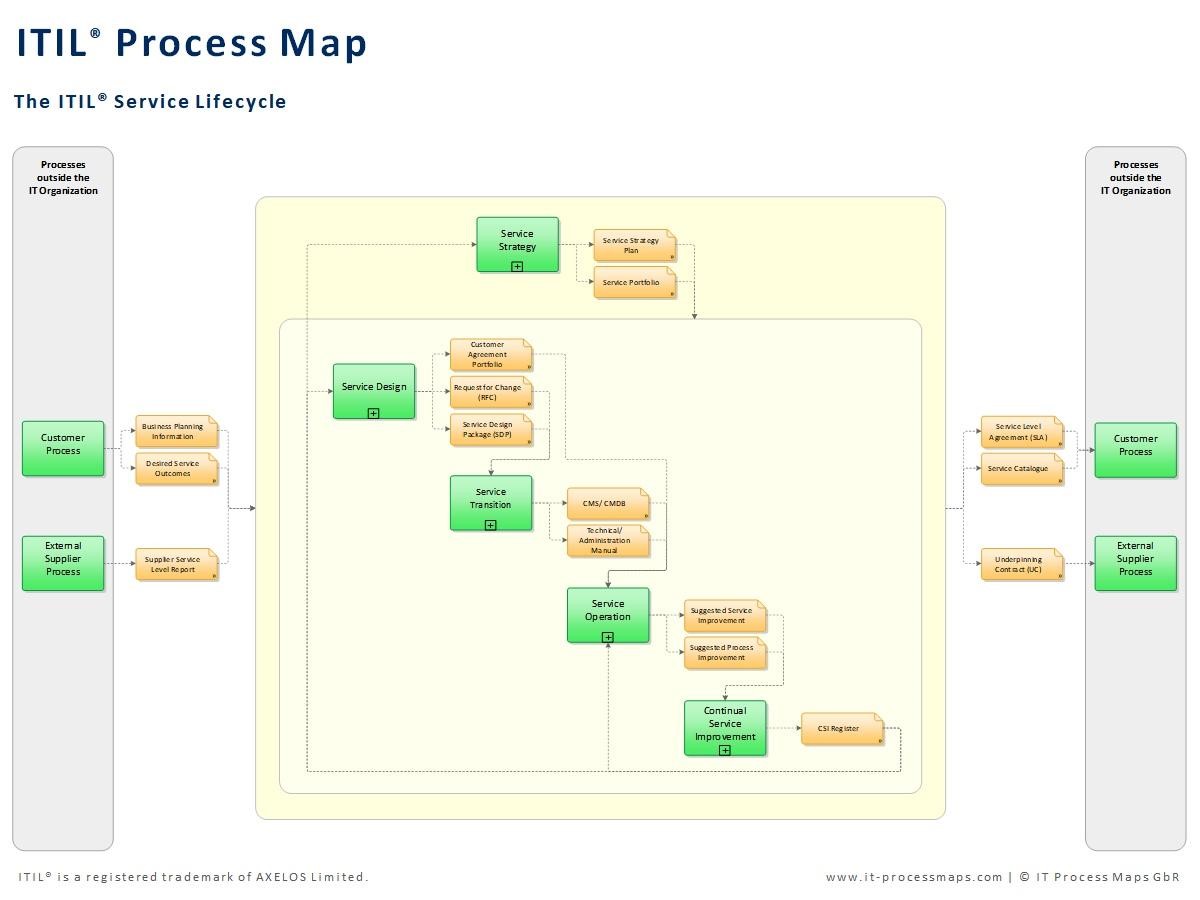 Go in-depth into each process and see its business value
There is no point in memorising every single thing that is in the book. You will not provide any value to the market place if you only remember the stuff in the book to pass the exam. Doing that will make learning difficult for you as well.
You should search for practical examples and try to go in-depth of each process that you learn in ITIL. Go through the notes and discuss with your instructor about how each process and phase in the life cycle impacts the business.
For instance, the service design phase helps in minimising the total cost of the ownership. The Change Management process helps in improving the productivity of the business by enhancing the effectiveness of your IT staff and the system as a whole. It improves your ability to be compliant with governance initiatives, allowing the company to be flexible and agile.
There are specific keywords that will give you a hint about the type of question. Here are some tips to identify the keywords:
The issues related to Service Strategy will often talk about marketing jargon. It will ask about the bigger picture like the ways to create value for the customers, setting policies, objectives, and so on.

The Service Level Management Process questions will often contain the word "negotiate." It negotiates a) operational level agreements (

OLAs

), b) service level agreements (SLAs), and c) Underpinning Contracts (UCs).

The keywords fairness and transparent means governance.

The word "relationship" means the question is from Service Asset and Configuration Management Process and its tools like Configuration Management Database and Configuration Management System. Importation note: When you counter human relationship, it refers to Service Level Management.

The word "data

center

" refers to the Facilities Management question.

Know that the words "pre-authorized or pre-approved" are connected to function.

If you see a phrase like a pre-defined approach, you can be almost sure that the question refers to models like problem models, incident models, request models, change models, and so on.
Do not procrastinate, while scheduling your exam
According to the study, around 87% of high school and college students delay. Fight that feeling of procrastination and take action without saying "later" or "tomorrow." You will be able to answer the questions better when your knowledge is fresh. Book the nearest data and give your examination with confidence.
Over to You
It is not enough to work hard in today's world. Many people go about learning subjects after subjects but hardly think of the ways to accelerate their learning process. The seven hacks that I've unveiled will help you overcome the first step of ITIL certification.
It is true that the ITIL foundation certificate will not give you a well-paying job right away, but it will show you the whole new way of looking at various areas of IT service. Opt for course with the aim of gaining knowledge. After your foundation course, you can start your second level of ITIL certification and so on to get yourself a higher paying job.
Do you find the hacks useful? If yes, let me know in the comment below. In case you've additional tips that can help those looking to clear ITIL foundation, feel free to comment below. I would be keen to read the comments.