Top of the list of reasons a gamer would want to acquire a gaming chair is to elevate their level of comfort. There is a lot of compromises that happens to players in matters to health when they overlook the need for a proper chair as part of their gaming experience. At Education Bhaskar, we will guide you how to and where to buy an affordable ergonomic gaming chair with or without speakers for adults as well as for kids. Gaming chair can be used as Video game chair, racing chair or normal computer chair.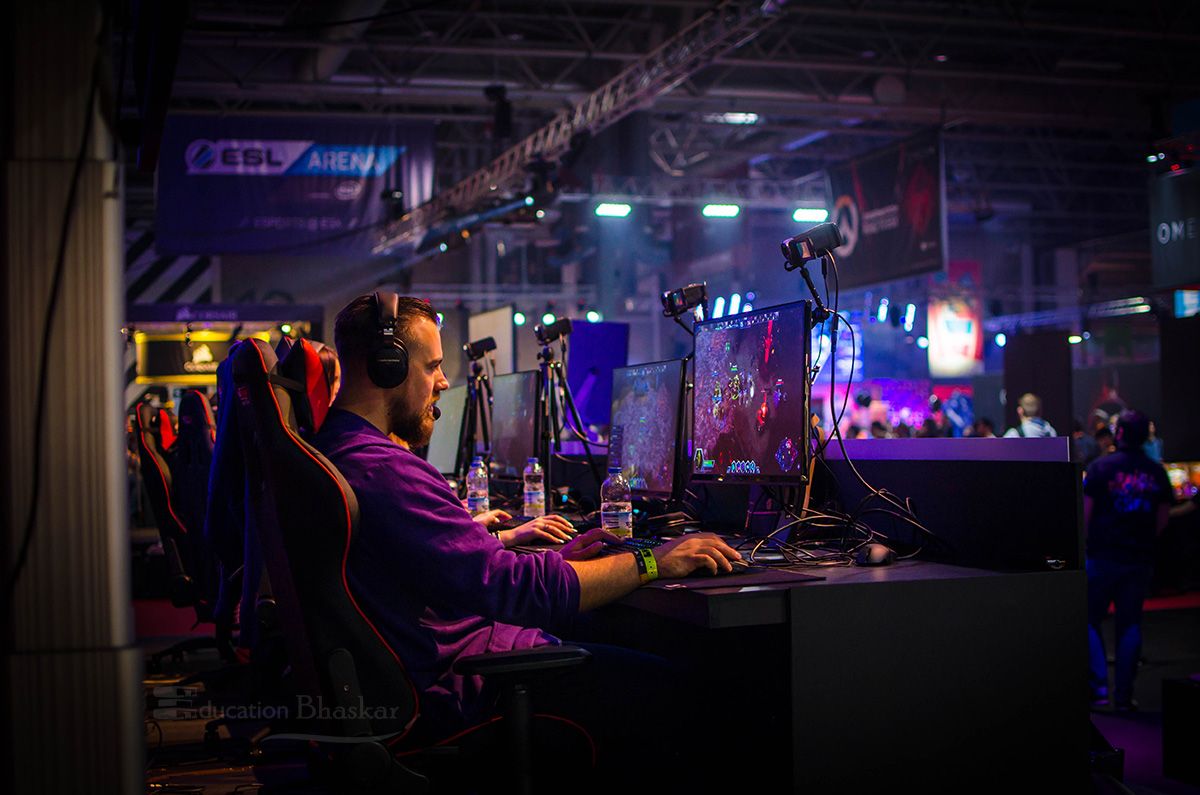 Best Affordable Ergonomic Gaming Chair
When you talk about ergonomics, the emphasis is on the comfort level that a gaming chair can offer through a gaming session, particularly during prolonged gaming hours. With the variety of gaming chairs to choose from, here are several ways you can bank on when picking an ergonomic gaming chair:
Consider the comfort level
Comfort level is probably the number one factor indicating an ergonomic chair. Does the chair offer ultimate comfort during gaming? To answer this, you want to check how the chair supports your body when you lean on the backrest.
An ergonomic chair should offer top-niche support and comfort on your lumbar region, neck region, headrest, and pretty much your entire spinal column. For this reason, check for the lumbar support padding and that on the headrest. It helps to spot a chair that has extra cushions to serve this need.
Also consider the armrests, for their presence, adjustability and padding. Do not forget to check the style of the seat surface, whether it is a bucket sit or not.
Adequacy of sitting space
If you are a big-bodied gamer, it is a priority that you seek after a gaming chair that has adequacy of sitting area. Some gaming chairs are only available in one size, which can be limiting depending on the size of your body.
The seat surface should not be too big for your body because it will take away the comfort element, but neither should it be restrictive of body movements because as intense gamers, the movements are unavoidable. Make sure the backrest is body-hugging rather than too tight, and the seat surface adequately covers you without squeezing too hard or being too big for you.
Decide on the type of gaming chair you want
There are way too many gaming chairs available in the market, but luckily the chairs have been categorised in types, making it easier for a gamer to filter out what they are interested in buying.
The main categories to look at are Rocker gaming chair, console gaming chair, racer gaming chair and PC gaming chair. For instance, if you are looking at PC gaming chairs, you can consider the good brand for some of the best options. For this factor, you must understand what your priorities are as a gamer so you can check for those features within the type of gaming chair you want.
Sure gaming chairs feature some of the finest materials which improve on comfort in comparison to other gaming chairs, but if an ergonomic chair is your priority, be thorough when checking the materials involved.
While you could care about the sturdiness of the frame, when it comes to matters of ergonomics, concentrate on the padding and the cover of the chair. A thickly padded chair has a higher chance to offer you more comfort than a scarcely padded chair. Nonetheless, you must consider the type of padding regarding quality. If the gaming chair comes too cheap, it is highly likely that the cushioning is of low quality and may not serve you long term.
The best way to determine the quality of the material is to sit on the chair and weigh out the hardness or softness of the chair. Check also to learn whether or not it moulds as per your sitting posture and position, and whether the foam bounces back after you stand up.
Assuredly, the tips mentioned above will help you avoid making silly mistakes when choosing an ergonomic chair.