One of the most widely-spoken languages in the world, the English language has become an inseparable part of the 21st-century corporate sector. The rise of multinational companies (MNCs) and business process outsourcing (BPO) has also contributed a lot in making fluency in English a pre-requisite for any desirable candidate.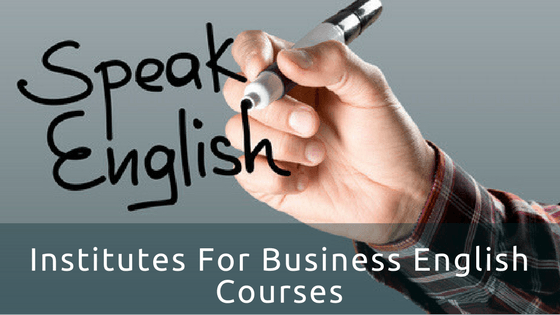 While there are a lot of English speaking institutes that boast of success rates, finding the right one is more like finding a needle in the haystack.
Best Institutes for Business English Courses:
Looking for Business English Courses for Corporate Communication? We've got the best picks for you. Take a look:
inlingua New Delhi

Fluentia Academy

Cambridge Institute of Professional Studies

British Academy for English Language (BAFEL)

Alchemist Institute

IIMC

Nangal British Academy

Studymate Education

The Mentor Mentee

The Mentor Mentee
One of the best institutes for learning English, inlingua was found in Switzerland in 1968 and has branches in 44 countries across the globe. The institute focuses on teaching the student how to 'speak' in English rather than making them cram grammar rules.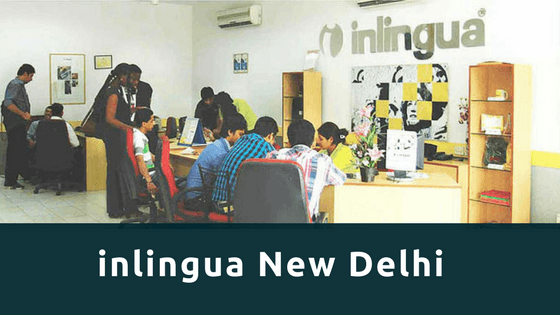 It also has a special 'job skills' program, designed keeping in mind the needs of job seekers. inlingua Research Center at Bern, Switzerland makes sure that their teaching methods and the material is up to date.
Due to its innovative methods of teaching, inlingua New Delhi has risen to become a favorite among those looking for Business English Courses for Corporate Communication.
Fluentia Academy
A leading name in corporate communication training, Fluentia Academy is committed to providing high quality, reliable, and a different learning experiences with ensured results.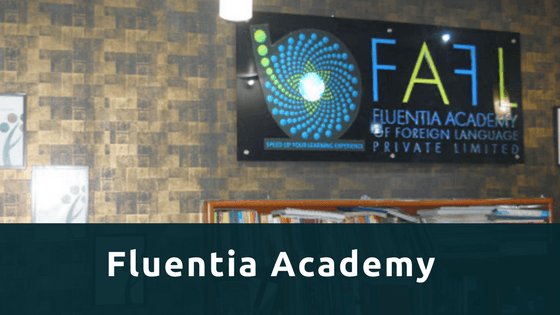 A professional training company with experience in providing business English and soft skills training, Fluentia has devoted several years to research to develop and teaching methods.
The institute focuses on maximising the students' learning experience with modern techniques and equipment that both simplify and enhance students' communication skills.
Cambridge Institute of Professional Studies
With its focus primarily on IELTS training, Cambridge Institute of Professional Studies is a perfect destination for those who are looking forward to pursuing Business English courses for Corporate Communication.
The faculty members of the institution having expertise in their subjects, and they provide excellent coaching to the students. The study material provided is well-structured.
British Academy for English Language (BAFEL)
British Academy for English language (BAFEL) is a one-stop solution for English learners. The institute boasts of skilled trainers, state-of-the-art infrastructure and an encouraging environment.
BAFEL believes that for a good command over any language, one should have sound knowledge of grammar, ample vocabulary along with excellent power of expression and articulation. And that's what the trainers try to achieve with their students.
Alchemist Institute
A premier corporate English training institute in New Delhi, Alchemist Institute is known for its soft skills, personality development and grooming courses. All their instructors are certified from reputed institutions.
IIMC
Innovative Institute of Modern Education and Communication skills, better known as IIMC, is an English language training institute in the heart of North Campus – Kamla Nagar. The institute offers quality education to the students and helps them build a strong educational base for themselves.  The institute is quite popular for its specialized training techniques in a student-friendly environment.
Nangal British Academy
Nangal British Academy provides training in Basic English with advanced techniques. The place is a favourite among novice learners, who need special guidance for their journey to master the art of speaking fluent English. The institute has specially curated Corporate Communication courses.
Studymate Education
Courses in Studymate Education reflect the changes in the world around us. Whether you are just beginning your professional education or seeking specialization, Studymate Education prepares you for a smart career and guides you to become a successful individual. Apart from courses in Corporate Communication, the institute also offers courses in management and engineering.
The Career Nation
Situated in Ramesh Nagar, The Career Nation works towards taking private education at a higher level. The institute primarily offers classes to prepare for various entrance exams like Law Entrance and Hotel Management Entrance, as well as for competitive exams for government jobs like SSC and CWE. However, the institute also offers courses in Spoken English and Corporate Communication, which are popular among English language learners. Equipped with all modern facilities, The Career Nation provides its students a comfortable and distraction-free learning environment.
The Mentor Mentee
Situated in the education hub of North West Delhi – Pitampura – The Mentor Mentee institute is a one-stop solution to a wide range of education pursuers. The institute offers full-fledged regular programs, which are conducted with experienced teachers and best facilities. The institute aims at preparing students to develop their potential and skills by providing them with comprehensive learning.
The Mentor Mentee institute caters to the educational needs of school students, college students and working professionals alike. Their English language courses include TOEFL training, IELTS training, Business English, Corporate Communication and Public Speaking.
Did you expect to see some other name on the list? Let us know!