How To prepare for HSSC Exam Without Joining A Coaching Institute – SSC Preparation Tips for HSSC Written Exam Syllabus and Pattern | Complete Guide. | Complete Guide. Preparing for HSSC exam is completely different from your regular exams. College exams are commonly made for everyone to score good marks, but competitive exams are different.  So you must know how to make for HSSC to excel and explain them. Aspirants, those who are preparing for Haryana Staff Selection Commission clerk or other intermediate (12th level, senior secondary) level exam can prepare for their competitive exam. First of all, it should be cleared that HSSC exams are not so much differ from SSC exams which may be on the graduate level, secondary or senior secondary level.
HSSC Recruitment:
---
Haryana Staff Selection Commission is going to conduct the written exam, Screening Test and interview for the following vacancies:
Clerks

Inspector and Sub-inspector in Food Supply

Staff Nurse, Laboratory Attendant, MPHW, Pharmacist

Steno-Typist, Foresters, etc.

Teachers- PGT, TGT, PRT

Male/Female Constable

Development and Panchayat Department

Local Audit Department (auditor etc.)

Food, Civil Supplies & Consumer Affairs Department (Inspector and Sub-inspector, etc.)

Land Records Department, Haryana (Patwari and Canal Patwari, Gram Sachiv)

Irrigation and Water Resources Department

Animal Husbandry & Dairying Department

Agriculture Marketing Board, Panchkula (Mandi supervisor, etc.)

Economic & Statistical Analysis Department 

Transport Department (Station Supervisor etc.)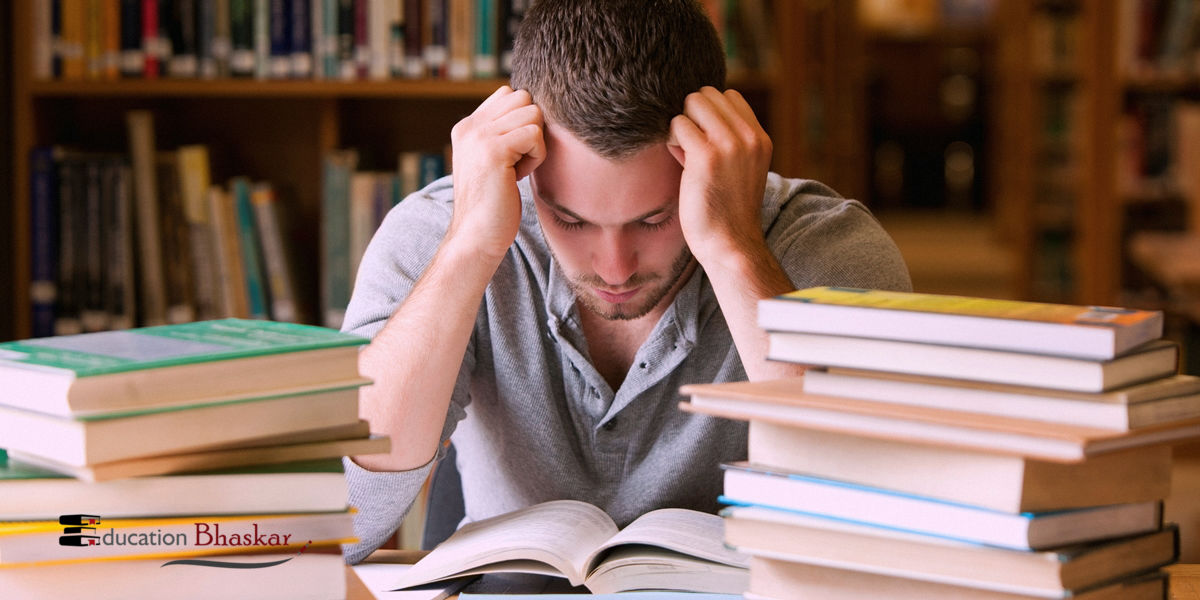 HSSC Exam Pattern and Syllabus:
---
In HSSC, there are three stages of the written examination. 
Written Exam

Interview Test

Document Verification/Medical Test
Only eligible candidates will be permitted to appear for the written exam. Then qualified candidates in written to be allowed to attend the interview and afterwards the document verification Furthermore the medical test (if needed). 
The exam pattern and syllabus are almost same, so you just have to cover the following:
Mathematics

Reasoning

English

General studies
| | |
| --- | --- |
| Name of Section | Marks percentage |
| English, Mathematics, Reasoning & Science | 75-80% |
| General Knowledge | 20-25% |
| Total Marks | 200 |
The written test will be objective type in nature. They all carry similar marks and have no any boundation that you have to qualify every section individually as per in banks exams. The exam will be bilingual except for the English/Hindi section.
What should we cover in these:
---
English Section: This section includes Synonyms, One word, Idioms, Miss-spelt One Word Substitution, Antonyms, Phrases Errors, etc.
Mathematics Section: This includes Maths Ratio, Interest, Percentage, Profit and Loss, Age, Work & time, Mixture and Allegation, Distance and Speed, Relationship (All are up to secondary level)
Reasoning Section: The relevant topics include as Series, Arrangement, Paper Folding, Coding, Figure Cut, Logical Number and others.
General Studies Section: This section includes General Study like as Current Affairs, History, Civic, Politics, Geography mainly focused on Haryana GK.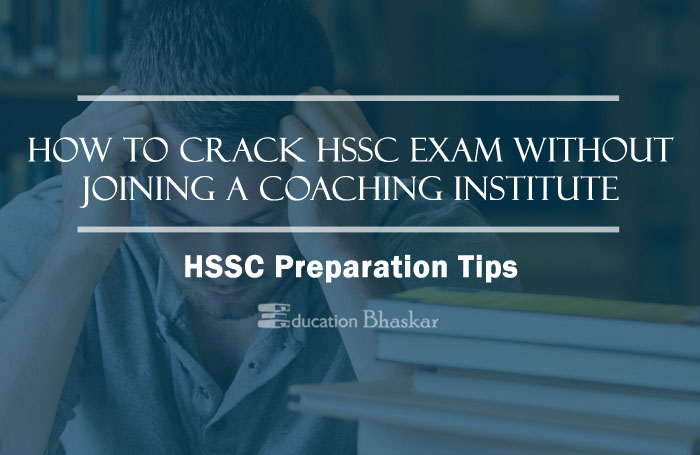 HSSC Preparation Tips:
The basic idea is to follow the same technique that coaching centres impart

Stay Calm and Composed.

Keep revising.

Practice as much as you can.

Try to solve as many mock tests and previous year's question papers.

Organize your schedule and increase your study hours.

Don't work hard, work smart.
If you are not interested in the pay the huge fee to the coaching centres, or if there are no proper coaching institutes around, then preparation for competitive exams will be tough. But this does not mean one cannot succeed in cracking HSSC exam without the help of a coaching institute.
HSSC Preparation App:
| | |
| --- | --- |
| Name of App | Competition IQ |
| Platform | Android |
| Organization | Education Bhaskar |
| Purpose | Free App for Preparing for all the HSSC Exams; Online Practice sets, Current Affairs, News, Study Material, Advance Notifications system, Study notes, Video Tutorial, Question answer session. |
| Download Link | https://play.google.com/store/apps/details?id=com.educationbhaskar.competitioniq |

How to prepare for HSSC Exam- Points in Brief:
Get to know the pattern of the examination. Do your research regarding the syllabus pattern to know the marking scheme for various subjects and topics. Focus more on the important concepts and revise them time to time so that you are through with it and any doubts could be cleared well in time. Make a separate notebook to write down formulae and equations or concepts.
In a coaching institute, there are regular tutoring sessions included completing the syllabus. This helps the students to understand the subjects better and also a chance of revision of topics. It is imperative to stay disciplined when you prepare for competitive exams. Make a schedule and see that you follow it correctly. Once you know your exam, your next step should be to decide how to brush up on fundamentals you haven't practised recently. Ensure that you have solved sufficient previous years' question papers and that too in time pressure. This will increase your speed. This makes it easy for the students to get command over the subject. 
Since many students forget what they have been taught in schools, one has to recall the subject. Depending on the test, this may be math fundamentals you last looked at in grade school, principles of grammar, or the essential elements of your mathematics discipline.
It may not be difficult to answer all the questions on a test, but it's tough to answer them all in the allotted time. Obtain sample is written tests from previous test occasions and time yourself as you take them. These tests habituate the ability to read and understand the questions faster. Even one's question-solving speed is enhanced. Many students fail to succeed because they could not answer as many questions as possible in a given set of time. This kind of practice is very helpful. For this, create a circle of friends who are interested in preparing for the same or similar examination. It will be very useful in keeping up your morale. It will remind you that you are not struggling alone with an irresponsible, many other people long for success, just like you do.
Revise and revise the syllabus as many times as possible. Revision helps to keep you updated on the subject and also helps memorize better. This can be done on entire week with each subject on an everyday basis. Revision is so important, and without revision, it is useless to cover new chapters. After this identify your weak areas and pay due attention towards it. You will be given 2 hrs to solve 200 questions which mean you have around 36 seconds per question, though it is not required to attempt all the questions. In general, if one can attempt 175-180 questions accurately there is a high possibility of getting interview calls.
Solving previous exam paper is fascinating and also very much required. The technique is to revise the entire syllabus once and then go for answering a previous question paper and evaluating your ability. This should be repeated by revising syllabus again followed by responding to a fresh question paper. You must get the required motivation to prepare for the competitive exams. And the more it is internal motivation, the better. Solving previous exam paper is a good way to boost your morale.
Time management is the key to success. If you know how to manage your time, half of the work is already done. Time Management is the most important aspect of your preparation. Even this very second that just passed by, it is gone. So, spend your time very carefully. You can earn back the money you lost once, but not time.
Meditate and stay calm. For the mind to understand all the concepts and topics, it must remain calm and focused. Do not panic if you have a significant portion to complete in a short span of time. Recognize the importance of meditation. Take breaks of two-five minutes after every 45 minutes of studying. A scientific study states that our mind grasps information correctly for the first 45 minutes. After that, it gets all muddled up in mind.
Don't believe that there is any shortcut way to get immediate success in career or life. Hard work is the sure shot way to reach the desired victory. So work hard, work smart with a dream which always inspires you "You Can" and qualify the exam.
HSSC Preparation Books:
Education Bhaskar will suggest that solve all the previous question papers, read NCERT books till 12th level for English, maths, science problems. For General Knowledge and current affairs read newspapers. Although for quick preparation, we will suggest you some other books. We all know that new government has changed the pattern of HSSC examination. Almost all the department vacancies will be filled by Haryana Staff Selection Commission. It has all the authority to conduct the exam, interview, and selection.
Best Books for HSSC Preparation (Hindi and English):
Best Books List for HSSC (Hindi).
Books for General Knowledge

Books for Practice Previous Year Question Papers. (very important Book)

Books for Advanced Level Preparation. (Book which helps you to score high)

Books for Basics & Conceptual problems
Good luck to you!
Education Bhaskar