Courses taught in Product Design in select design schools across India at both the undergraduate and postgraduate levels are aimed at teaching students how to create a new product to be sold by a business to its customers.
When it comes to ideating great products, the design is the most important characteristic to hone. Product design is critical — it's what sets companies apart from competitors and gives a real edge over other brands or businesses.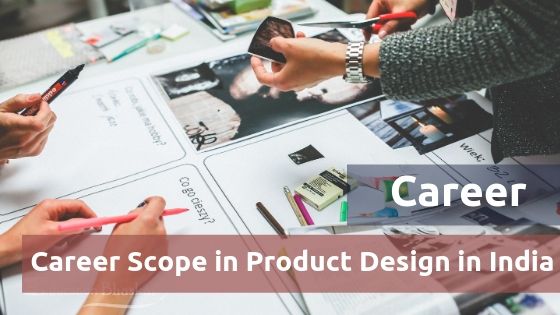 Whether you're a designer, developer, product manager, marketing manager, or even a project manager, it's vital to understand the norms of product development in order to work to your full potential. Below, Srishti Bajaj, Head of Department – Product Design and Accessory Design, School of Design, Pearl Academy throws light on the rising applicability of product design in India.
Skills required:
Curiosity, Empathy and Creativity – these three elements are fundamental for every designer. Along with these, some level of domain expertise needs to be acquired – professionals need to know about both traditional and modern design philosophies, making techniques, latest technology and software, ability to take an idea from paper to execution, being able to communicate with different stakeholders, agile thinking to problem-solving for a wide variety of contexts. Experimentation and innovation are also very crucial; a design professional must have a positive design attitude and should not be afraid to try new things (even at the risk of failing) because only then will they be able to bring fresh ideas to life.
What kind of factors should students consider while choosing a design school?
There are multiple factors to consider when choosing the right institution – a dynamic modern curriculum; dedicated and encouraging faculty; good infrastructure support; domestic and international exposure; strong industry affiliations and interactions; and tangible career support.
However, the most important consideration is to find a place that encourages you to take risks, expand your horizons, has a culture of innovation and allows you to become your own independent thinking creative individual.
Eligibility Criteria
For Undergraduate in Product Design: Candidates should have qualified the intermediate (Class 12th) with well and good marks from a recognized school or board and qualify the entrance exam for undergraduate conducted by various state, central and private universities.
For Postgraduate in Product Design: Candidates should have graduation in Product Design along with a good score and then need to qualify the entrance test held for the Postgraduation programme conducted by various state, central and private universities.
Difference between Product Design and Accessory Design?
1. Product Design:
Product design is a challenging domain of research, exploration and innovation – it deals with the design of a wide variety of products, services and concepts and new, disruptive product-based applications and solutions. Balancing out-of-the-box thinking with aesthetic of form and functionality, students acquire making skills, hone their perception and develop design aptitude to create innovative products and systems. The course learning integrates design methodology with critical thinking, technical knowledge, and a strong sense of empathy applied to create a wide range of socially responsible objects for contemporary markets.
The scope of application:
Consumer Durables: Home appliances, furniture, consumer electronics (analogue or digital), lighting, toys and sporting goods *(except automobiles)
Interactive Products: Sensor-based; programmable; IOT enabled; interactive objects
Product Innovation: Disruptive products for social impact
2. Accessory Design:
On the other hand, Accessory Design is an exciting field of creativity and experimentation – it deals with the design of a wide variety of wearable and non-wearable accessory objects encompassing personal accessories like bags, shoes, jewellery as well as home décor objects. The course learning integrates the knowledge of making, with a keen sense of aesthetics which is then applied to design and develop a wide range of essential everyday objects to high-end luxury markets. Fusing imagination, aesthetics and functionality, students acquire making skills, hone their perception and develop design aptitude to create lifestyle accessories and systems.
Scope of design work:
Wearable Accessories: Bags, Shoes, Watches, Eyewear, Jewellery (precious & non-precious)
Non-Wearable Accessories: Home Décor Objects, Office Accessories, Corporate Gifts, Tableware
Scope and Opportunities:
In both domains, the graduates can find work as Professionals. Industrial/Product/Accessory Designers can be full-time employees in a design-based organisation, can work as design consultants on projects, as freelancers, or even start their own creative enterprise. They can be employed as product development managers or merchandisers with domestic/international exporters, manufacturers or start-ups. Graduates, depending on their individual aptitude, may also choose to pursue further design strategy & research or become part of design think-tanks.
Product Designers can find work with design-focused companies like Samsung, IKEA, Godrej, Oppo, Accenture, or design consultancies like Desmania or Future Factory. Accessory Designers would typically work for labels like Hidesign, Liberty, Nike, Titan/Fastrack, Tanishq, Outhouse Jewellery, Artt'd inox, Magppie etc.
Students can also choose to specialise and pursue higher education in a wide variety of specific design domains as well as in related contexts like sustainability, social responsibility, design innovation etc.
Product and accessory design are domains which have both bloomed in recent times. Aspirants wishing to enter these avenues should ensure they are well-versed with the demands and applicability of product and accessory design in today's world.