If you're reading this, then it's more than obvious that you are on a mission to find the best possible gift for your nearest and dearest ones! Well, choosing a perfect gift that can earn you the "Best-gift-ever" tag is not as easy as it might seem. You have a lot of considerations to take into account before you delve into your pocket. Some of the questions you need to ask yourself are "What they like?", "What are they crazy about?", "What are their favs?", "What do they value much?", "What do they need currently?", and many more.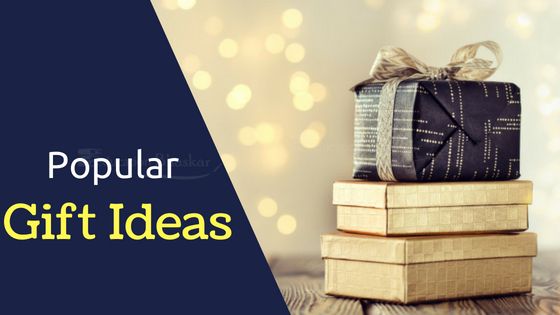 Just go thinking over these things and figure out what makes the best present for them. And, just to help you out a bit with your trouble, we've composed a list of neat gifting ideas.
We've categorized our selection so it's easier for you to navigate through our list, depending on whom do you need to surprise.
Gift ideas for Him (Father, Son, Husband or Boyfriend)
Picking the unique and nice gift for him can often be a very stressful process and can drain lots of your energy.
But no worries! Read on and you'll find some interesting ideas on what you can buy to your boyfriend, brother or father.
Tech Lover – If he is in love with technology, you might want to consider buying something functional which can be used on the go. Bluetooth speaker, wireless mobile smart projector, wireless earphones, fit-bit smartwatch, or a power bank – this will most probably work in those cases.
Grooming Lover –

If he is crazy about his appearance and the way he looks, then you can gift him a hair grooming kit, or a healthy skin kit, or aromatic perfume perhaps.

Fitness Lover –

From fitness clothes to a pair of fitness shoes and fitness gadgets you have a lot of options to present a perfect gift for your man who is all about staying in shape.
Gift ideas for Her (Mother, Daughter, Wife or Girlfriend)
Finding a perfect gift for your girl is no easy task – no matter what occasion it is or what time of the year it is.
Fear not guys, we have got a few ideas that can help you pick a perfect gift for the women of your life (Mom, Daughter, Girlfriend or Wife).
Tech Lover – If she is a tech lover and also a working woman then gift her something that can be used while she is on-the-go, like a Fitbit Flex 2 Bangle, Amazon Echo, or Stelle Audio Go-Go speaker.
Grooming Lover –

Girls will always opt for running late on their date over showing up unsatisfied by their looks. Present a makeup kit, a healthy skin kit, a hair grooming kit or a perfume will most of the time do the trick.

Fitness Lover –

If your girl is a fitness freak, then you can present her things like fitness gifts, or fitness clothes, or even fitness accessories like bags, mats, etc.
Gift ideas for Teens
Kids go crazy over gifts, and their love for gifts never fades.
So, present them anything and they will be happy. However, one of the most liked things by kids is games. So you can gift them free Xbox live codes & Steam Gift Cards as well. Buy them something that they want, and you'll buy yourself a place in their hearts forever.
Nowadays, we have a generation of kids growing up into gadget and tech-lovers. Here are a few gifting ideas that can help you decide what will make the kid jump with joy.
An instant camera, a Play Station, a second-generation Amazon echo dot, a VR player, a kit of outdoor games like cricket, golf set or something else. You can also go for the latest indoor board games.
Final Thoughts
You've probably figured out by now what makes the right gift for your beloved.
And, if you are still confused about it, the best thing that you can go for that will be loved by each and every one regardless of the age group is a subscription box. A subscription box is basically a kit that contains the items of a particular niche. Like if someone is crazy about beauty products, then you can gift her a "beauty subscription box".
Likewise, there are subscription boxes available for every choice out there, from men to women and kids; you will find subscription boxes for everyone.
Make your gift not a mere present, but an ever-lasting memory that will draw a smile on the face of your dear person whenever he/she looks and remembers it.
Hope you choose the right one.
Best of luck, folks!