The upcoming update to multinational company Apple's mobile operating system, iOS, is already in its development stage in Cupertino, California, USA, which houses the headquarters of Apple. Although not a lot is known about the latest update, but the internet is trolling with rumours regarding iOS 11 features and its release date.
Apple is planning to incorporate group FaceTime capabilities for the first time ever, which would help bring in FaceTime video services in line with Skype and other competing services. Users would be able to start multi-person calls through a group conversation in iMessage in iOS 11.
The dates for this year's WWDC was released on February 16, 2017. Post testing period, iOS will release in the fall, in September this year, along with new iPhones. The WWDC, the Apple Worldwide Developers Conference is an annual event in which Apple invites developers from around the globe to participate in multiple iOS development workshops. It is the event where the company shows its annual software updates too.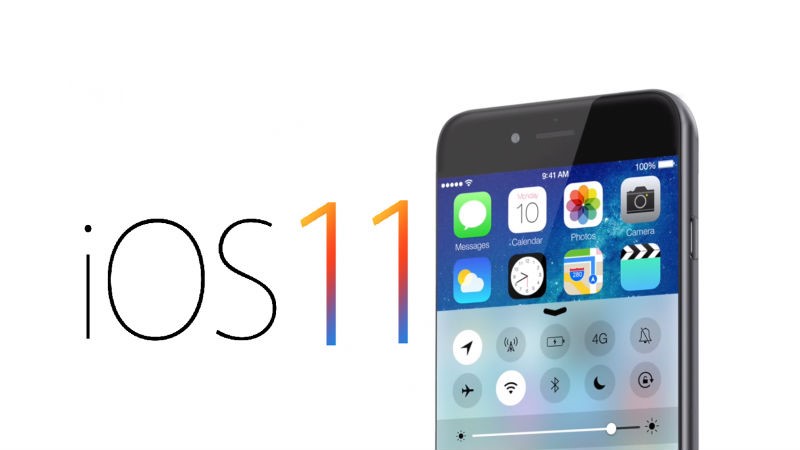 The last version of the operating system, iOS 10, was released in September 2016. One thing which is keeping the anticipations of the fans on a high level is the speculation of a change in design for iOS 11. Apple has not made any significant changes to iOS since iOS 7 was launched way back in 2013.
The company, which was established in 1976 by Steve jobs, Steve Wozniak and Ronald Wayne, is the world's biggest information technology company in the world going by sheer revenue and going by total assets, it is the largest technology company in the world. It is the second largest mobile manufacturer in the globe after Samsung and has 115,000 full-time employees and has 478 retail stores in seventeen nations.
iOS 11 news- What's New:
iPad 4, iPad Mini 2 and iPhone 5 are all expected to miss out on iOS 11 compatibility, although confirmation regarding this can only be revealed at the WWDC event this year. Meanwhile, the devices which will be able to run iOS 11 include iPad Air 1, iPad Air 2, iPad Pro 9.7-ich, iPad Pro 12.9-inch, iPadMini 3, iPadMini 4, iPod Touch (Sixth Generation), iPhone 5s, iPhone SE, iPhone 6, iPhone 6 Plus, iPhone 6s, iPhone 6s Plus,  iPhone 7, iPhone 7 Plus, along with any new devices that are released between now and then, including the iPad Pro 2 and the iPhone 8.
In order to introduce contextual learning abilities and help to establish deep integration with iMessage and iCloud, Apple is also rumoured to be planning major Siri updates in iOS 11. Additionally, the American multinational technology company has several iPad-specific updates already in works, which iOS 11 could include in itself.  An expanded Apple Pencil support for iPad Pro, which would be combined with hardware improvements, is also being worked upon by Apple.  This Pencil support will introduce features like smoother on-screen zooming, scrolling and panning.
iOS 11- Release Date:
As per as iOS 11 Release Date is concerned, it is so far known that the preview of iOS 11 will take place from June 5 to June 9, 2017, at the Worldwide Developers Conference. At the conference, the operating system will be provided to developers for testing purposes.
More News from Mobiles: Samsung Galaxy S9: A 3D Touch Technology for the Smartphone?