With more than 2.6 million apps available in the Google Play Store, there's an app for just about anything. Few areas have been more radically transformed by smartphones than personal fitness. Now you have the power of a personal trainer right at your fingertips. So whether you are looking to lose weight, get a six pack or improve your overall health and wellness, then check out some of these top fitness apps.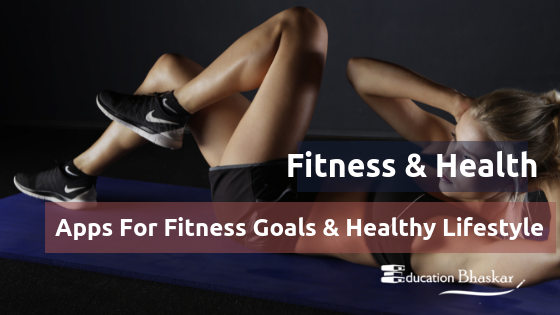 1) Aaptiv
Group classes are one of the most popular styles of workout. Unfortunately, they may not always match your schedule. Aaptiv is the perfect solution to this. This audio-only app gives you access to over 2,500 amazing workout programs. You can choose from a huge catalog from cardio to muscle gain and a whole lot more. Each class is led by one of 20 expert instructors from a wide range of specialities. You can easily choose your favourite class or do something different each time. Just pop your headphones on, and you're ready to rock.
2) Nike + Training App
Nike has expanded from the shoe game over the last few years into the realm of wearable tech. From smart watches and sensors to their own custom app, Nike + integrates with smartphones and smartwatches to track calories, workout performances, fat burned, and more. Not only that, it offers a wide catalog of different fitness coaching options such as the best pre-run warmup and yoga moves aimed at reducing muscle soreness.
3) Fitocracy
Fitocracy combines workout planning and gamification to help really push you to the next level. Even weight-lifting stars like Arnold Schwarzenegger have become huge fans. You choose from a catalog of preset workout categories like upper body, back, cardio, and so on. From here, you enter in your height and weight and Fitocracy assigns you a number of reps to do based on their algorithm. If you hit the target, the app rewards you with points and badges. Not only will you get into great shape, but you'll also be able to compete with friends to further increase your motivation.
4) Body Foundation
Ashley Borden is one of the top trainers in Hollywood right now. She's most famous for helping Ryan Gosling get the fantastic chiselled ab look. Body Foundation is part of her iconic "6 Weeks to Sculpted Series." This is a 43-video regimen that takes you to a toned physique in no time. It's more than just abs though. You'll work on strength training, cardio, and everything you need to get into fantastic shape. The app also features meal planning and more to ensure your diet will help encourage your goals.
5) My PT Hub
My PT Hub has everything you need in one place. It's a collection of over 6,500 different workouts across the spectrum. It also features instructional videos and guides to explain how to do each workout. That's not all, however. It also includes other essential tools including a workout diary so you can track your performance over time and before/after photos. The app also features customizable nutrition plans and shopping guides. It's the perfect all-purpose tool to have in your pocket.
Make Sure You Always Have App Access
All of these apps are incredible ways for you to get into great shape. However, many of them do have geo-blocks. This means that if you are travelling to or live in a restricted country, you won't be able to access these resources. To work around this, be sure to download a VPN (a virtual private network). With a VPN you can choose your server location to almost any country in the world. This means you never have to worry about geo-blocks no matter where you are.
The Perfect Tools for Your Workout
These top fitness apps are pivotal tools you can use to lose weight, gain muscle and get into great shape. With them, you can find incredible exercises, nutrition and diet plans, and recovery strategies.