There are a huge number of rumors surround the upcoming iPhone from Apple. Tech gurus are speculating that the iPhone 8 will be a game changer. It's going to be a major overhaul from its predecessors in design and premium features. In September 2016, launched iPhone 7 and iPhone 7 Plus which ranks top in the list of the premium handset in the market right now. The year 2017 will mark the 10th anniversary of iPhone and therefore it is believed that the handset is going to commemorate the celebration with a special anniversary version of iPhone 8 that'll feature curved OLED display with an edge-to-edge design.
iPhone 8 – Wireless Charging, Curved Display – What else to expect
Designed and marketed by Apple Inc., iPhone was first introduced in the year 2007, when the first generation iPhone rolled out on June 29 of the same year. For the next couple of years, the design of the phone remained consistent. It was only after four generation that they changed the size of the phone making it taller. All preceding iPhones saw an upgrade of one kind or other, managing to remain the fan favourite for a decade. iPhone 6 S saw pressure-sensitive touch, and in the latest iPhone 7 and 7 Plus comes with new colour options, improved system and graphics performance, dual-camera set up, water-resistant.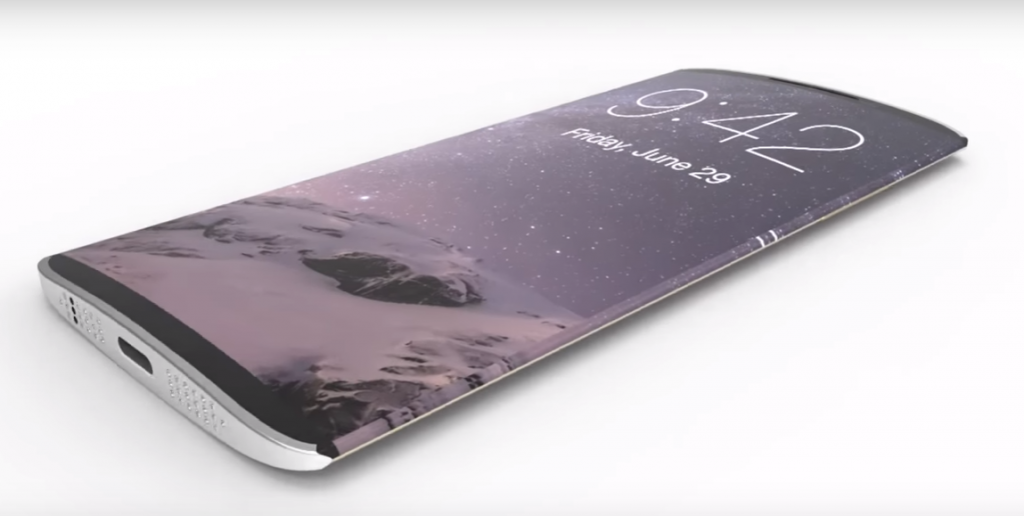 The celebratory anniversary version of iPhone 8 is going to be packed with surprises. As per reports, iPhone 8 is going to up the size of the screen. According to respected analysts, Ming-Chi Kuo iPhone 8 will be sporting curved AMOLED display. As per reports, Apple will be releasing a 5.8-inch display in the iPhone 8 model. Supposedly the next iPhone instalment will have two variants with 5.8-inch and a 5-inch display and might come with 4K resolution.
Speaking of the OLED display, it is currently the most celebrated screen owing to the kind of contrast and vibrancy it offers. The display will be provided by Samsung, and as far as the report goes, Apple has entered into a contract with Samsung where will deliver an estimated 20 million AMOLED panels every month. Samsung is going to be Apple's sole display supplier for now.
iPhone 7 and 7 Plus came with A10 Fusion Processor with 64-bit, the four-core processor more than 3.3 million transistors. As per speculation, the iPhone 8 will sport A11 chipset which is going to be supposed to be 40% faster and more energy efficient than the one being used now in iPhones. The all new iPhone 8 will support the better camera with higher pixel count, 16 megapixels with higher video taking options along with a larger number of fps combinations that'll make video recording a treat.
One of the highlights of iPhone 8 will be its long-distance wireless charging that the phone is speculated to come with. Apple seems like trying to address the battery charging problem that most smartphones seem to suffer these days. The next iPhone is speculated to be arriving with VR compatibility since VR technology is trending since the last year. According to industry analysts, virtual reality is going to generate some $40 billion in revenue by 2020, so if iPhone 8 does come with VR compatibility, perhaps it'll help bring VB technology into the mainstream.
OLED Display Technology- Infographic: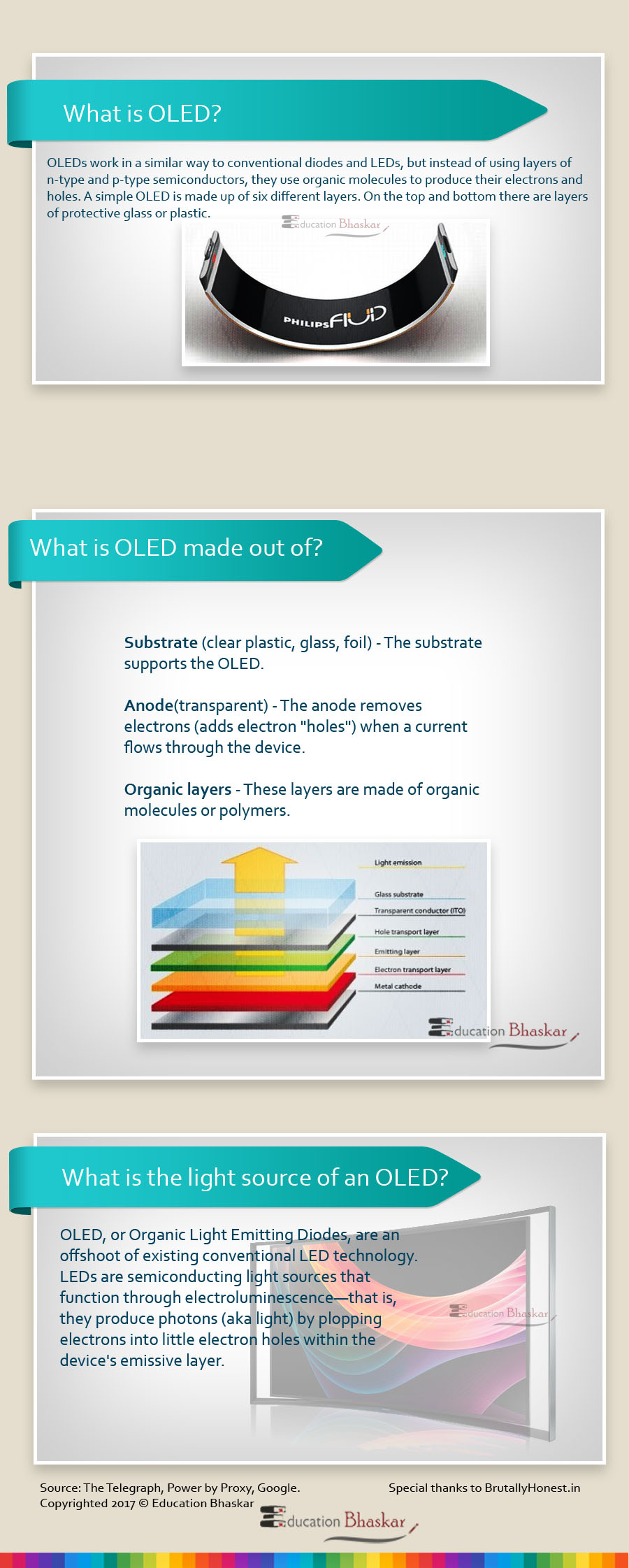 Read: iPhone 7S: All you need to know about the upcoming beast