Probably one of the most played video games franchise, EA Sports FIFA games have come a long way since the earlier iterations with the last rolled out FIFA 17 featuring revolutionary changes in game play as well as graphics display. And with FIFA 18 already reportedly in the works, fans are already in anticipations as to what ramp ups the next FIFA iteration will sport. FIFA 17 was critically praised on account of its mind-blowing in game graphics unparalleled to any other video game in the industry. With a real life-like interface, FIFA has succeeded in excelling the hopes of all FIFA enthusiasts and the latest Frostbite engine added to the glamour of FIFA 17.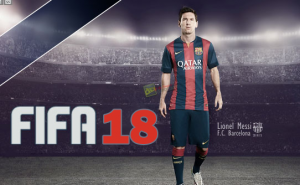 FIFA 18 is definitely slated to bear significant improvements from its earlier iteration and fans have already started speculating about what the upcoming game might sport exclusively. It is quite unprecedented that the Frostbite engine will definitely feature again along with all the significant modes like 'The Journey' which added to FIFA 17's USP. Here are some of the things that FIFA fans have put together in their wish list for the much awaited FIFA 18.
An Earlier Release Date
Quite hilariously and predictable, FIFA enthusiasts need an earlier release date for FIFA 18. FIFA 17 was rolled out for games back in November and the game isn't a very long one at that. And at most by March 2017, every single FIFA gamer would have completed the game and have to be in for an 8-month wait for a new game. With hundreds and thousands of people already expecting an earlier release date for FIFA 18 by Electronic Arts, there is just a slight chance of this materializing as the game developers have always maintained a constant end-of-the-year launch date for their FIFA iterations.
A better Team Specific AI
The difficulty modes in the FIFA franchise have become predictable for a few and patterns and playing styles could well be read by experienced players. Even the more difficult ones like Legendary have loopholes and it seems that every team's AI is built to play in the exact same way in each level. What fans want to see in FIFA 18 is a smarter AI which will differentiate the different teams according to their playing styles in the real world. Real Madrid's AI must be inclined more on speed and counter attacks rather than passing football. Similarly, Arsenal and Barcelona should be more compact passing teams with possession being the primary target ahead of getting forward quickly. What will come as a result of this incorporation is more competition and a better understanding of in-game football tactics. And since FIFA gaming has already emerged as a major competition in the world today, it wouldn't be a bad idea for FIFA to actually use this technique to ramp up gameplay by miles.
Electronic Arts have always managed to live up to the expectations of people and this time will be no similar as FIFA 18 is again pegged to revolutionise virtual football gaming and take it to a whole new level.
Also Read: The Fate of the Furious 2017 – Story, Cast, Release Date