Learning how to speak English is something that most of the people wants to do. However, in a country like India, it becomes quite tough to learn how to speak English. Of course, there are different offline courses available across the country. But for that, you have to visit the coaching centre in-person and take the classes. For some people, this can be time-consuming. So is there any alternate solution? Well, that's where the Genlish comes to rescue. It's an innovative idea which helps you to learn how to speak English over phone calls.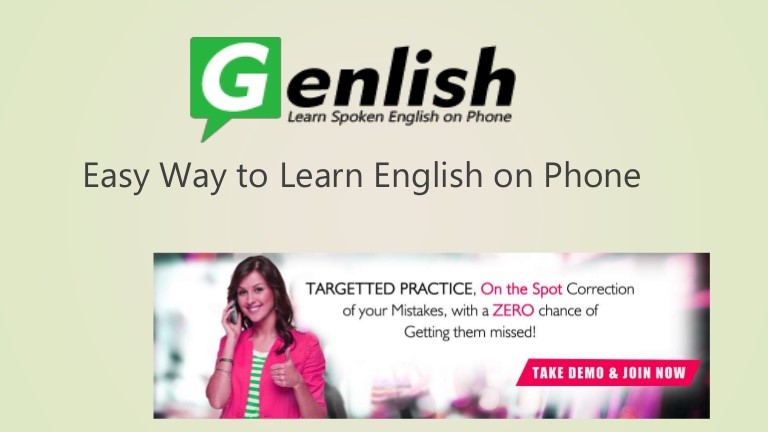 It is a cost-effective service that offers interactive one on one English training sessions to help the learner learn in a fast way.
It has the best English trainers across the country who calls you at a scheduled time. However, let us give you an overview of Genlish.
Introduction of Genlish:
The tagline says "Learn English speaking Classes on phone". It is an innovative yet cost-effective way which helps the learners to learn in an easy way.
With a Genlish subscription, you will get a personal trainer for yourself. The trainer will call you on your scheduled time and process ahead with the training season.

The class time for the institute is available from 7 AM to 10 PM. The course time helps the learners to pick their perfect time for the English speaking lessons.

The learning lessons are an interactive one on one sessions. Where the trainers call to help you learn spoken English in a fast way.

The Genlish trainers encourage the learners to make mistakes during the season and help you to correct the mistakes at the same time. This way you can learn about the pronunciation easily.
Furthermore, it walks you through repeater practice for vocabulary, grammar, and pronunciation. This way the learner is capable of understanding the English language basics and helps the learner to improve the grammar and get the proper pronunciation. As well you can easily improve the vocabulary.
Also, the great thing about the Genlish is that they do record all your learning sessions. Even you can access those recorded sessions from the Genlish servers. This way you can easily revise the practice session and can improve your English speaking skills by your own.
Well if you compare Genlish with some English speaking teaching institute, then there is a big difference. With Genlish you would get a personal trainer for yourself.
Where at a training institute you have to sit down with 20+ students, and you will get only a single trainer. As a result, it becomes quite tough for most for the students to learn English in the right way. Or they do get exposure.
However, you may think if Genlish's over phone class will be helpful or not. Well, according to Genlish they have already served quite a lot of learners around the globe. And it is said that they have received a positive response.
The Genlish classes are designed in a way to make you practice how to speak English and spot the error connection.
Moreover, Genlish is a two years old startup and have served 1200 plus students from different states of India.
Well, that was an introduction to the institution. Now that you know what it is and how it can help you out. Let's just talk about how the system works and how you can start using their English learning service.
How Genlish Works?
Well, the signing up process is pretty simple.
All you have to do is visit the Genlish.com and click on the Start Now.
Then you have to proceed ahead with all the screen instructions. Enter the phone number and confirm it with OTP.

After that, you have to choose your preferred language.

Then you have to choose a preferred level and a duration of the course.

In the end, pay the fees to book your subscription.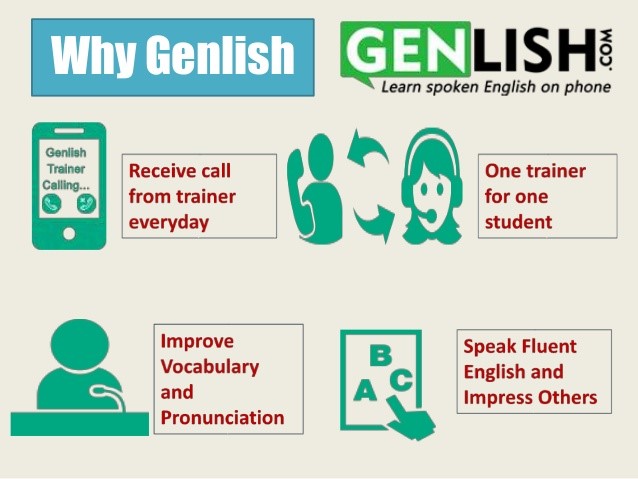 After that, you will get a confirmation email, and then you have to schedule your training time. That's it, now dedicated Genlish English trainer will call on the scheduled time. You will also get access to a Genlish's e-learning tools.
However, you should know that you can only change the trainer scheduled time once your plan expires. And this can be a con to some people. But as long as you pick the right time, it would not be an issue.
Sounds convincing? Get started with English Speaking Classes on Phone with Genlish.
Now before you leave this page, let's just talk about some of the most frequently asked questions and answers of their service. This way you would get a clear idea about their terms and conditions. As well as you would get to know what are the features they are offering. So let's just check them out:
Genlish Frequently Asked Questions and Answers:
[accordions]
[accordion title="Can I pay in instalments?" load="show"]Well, you cannot pay in instalments. Although the monthly subscription cost of Genlish is just Rs. 3,300.[/accordion]
[accordion title="What is the next step after I pay the fee?" load="hide"]Once you are done paying the fee. Genlish trainer would call you, schedule the timing and make some general inquiries. Also, the training would start the next day itself.[/accordion]
[accordion title="Can I change my personal trainer?" load="hide"]Well, Genlish trainer allows you to do so. For that do contact the customer support and they will help you out.[/accordion]
[accordion title="Do I Need to call Genlish for my training?" load="hide"]No, you do not have to call them. Instead, they will call you. Also, you do not have to pay anything for telecom charges. Once you pay the fee, it is up to Genlish to deliver the service.[/accordion]
[accordion title="Can I put my classes on hold if I am unavailable?" load="hide"]Yes, it is possible to pause or hold the class if you are unavailable. However, for this, you need to pay a fee which will help you to place the training on hold for 20 days.[/accordion]
[accordion title="Can I get a demo class?" load="hide"]No, there is no such option. Instead, you can check Genlish.com homepage. Over there you will find a few call recording which will offer you enough idea about their service.[/accordion]
[/accordions]
Well, that was all for the Genlish. If you have any more questions, then do comment below, and we will surely help you out.
In case you want to start with English Speaking Classes on Phone then go ahead and start with Genlish.