Global warming is one of the most serious problems this world is facing in the 21st century. Our future generations are depending on us to do whatever we can to undo the damage we have already done to the planet. The enormity of global warming can be daunting and dispiriting. But when it comes to doing something that can slow or reverse the climate change, all the things seem so small to make a difference. Many of us think, what can one person, one organisation, one community or even one nation, do on their own to fight global warming? Well, every drop counts!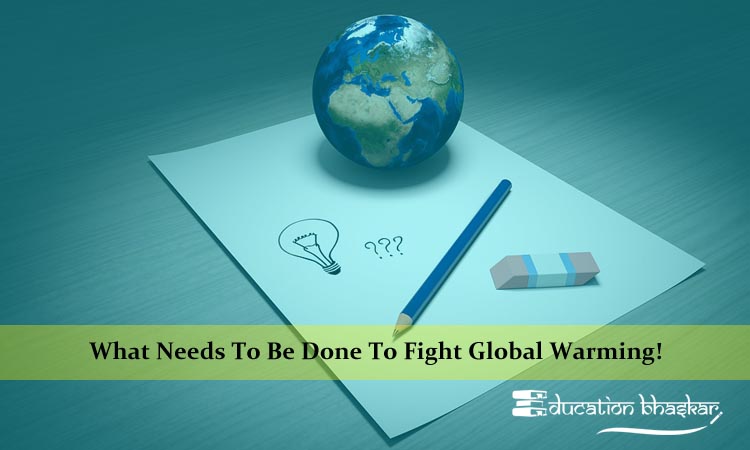 Every year, 33 million acres of forests are cut down. Scientists opine that the burning of fossil fuels is the major driving factor in climate change. When we are cutting down so many trees and burning tonnes of fuels the idea to replace the current energy sources with alternatives that have comparable or better performance but do not emit carbon dioxide, is the need of the hour.
Jattu Engineer Movie -The Way To Fight Global Warming
Jattu Engineer is a funny term or slang that is mostly used in northern India, for a guy who can fix almost everything with little or no resources, taking a route to the alternative technologies. Saint Dr Ram Rahim aka Dr MSG, is not just a spiritual Guru, but a film star and an engineering wizard (call it Jattu Engineer) too who has innovated some wonderful ways to fight global warming. Greenhouse gases ruining the air, rapidly disappearing rainforests across the globe, shrinking glaciers and huge carbon footprints are not just quandaries, but also an omen that if we do not start to minimise the damage done to the planet, the fate may recoil, sooner or later.
Being an ardent environmentalist, Saint Dr Ram Rahim envisages the perils of global warming as the most serious threat to mankind. From an highly-efficient bio-gas prototype, sewage management model, to water-recharging mechanisms, Dr Ram Rahim has innovated many state-of-art techniques for conversation of natural resources. Saint Dr Ram Rahim's engineering innovations are not just unique and powerful but their implementation for a greater good makes them epochal in the history.
Expressing his concerns for renewable energy sources, he also has designed a low-cost waste management project that is successfully yielding electricity, biogas, and fertilizers in tonnes and is set up at a very low cost. This plant produces 1750 Kg biogas, 50,000 litres of usable water and runs electricity generators of 27 kVA every day. Not just this, project also ensures treatment of 80-ton biomass, industrial waste, manure and 12 lakh litres of sewage water every day, making it a profitable venture in every possible way.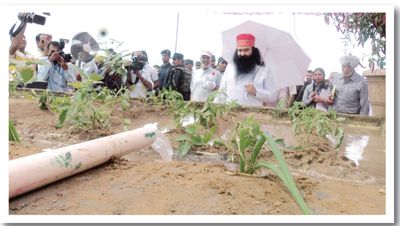 Saint Dr Ram Rahim has also innovated a unique model of drip irrigation technique that can help farmers reduce the water usage and to minimize their irrigation cost if used extensively. For this awe-inspiring innovation, he has also been honoured with an Excellent Engineering Guidance Award. He advises farmers to adopt a simple water-reuse and groundwater-recharge technique to minimize irrigation costs and to maximize the utilization of groundwater resources.
In his spiritual congregations that are attended by millions, he motivates his followers to maintain the planet's beauty by planting trees, saving water and disposing of the waste in a right way. Inspired by his words, millions of followers worldwide have pledged to render selfless services in mega cleanliness campaigns and plantation drives organized by Dera Sacha Sauda. On 15th August 2009, he hailed His followers to plant young saplings and to cherish them until they start to survive on their own in natural habitat. On his single call, 6873451 trees were planted in 8 just 8 hours making it a world record.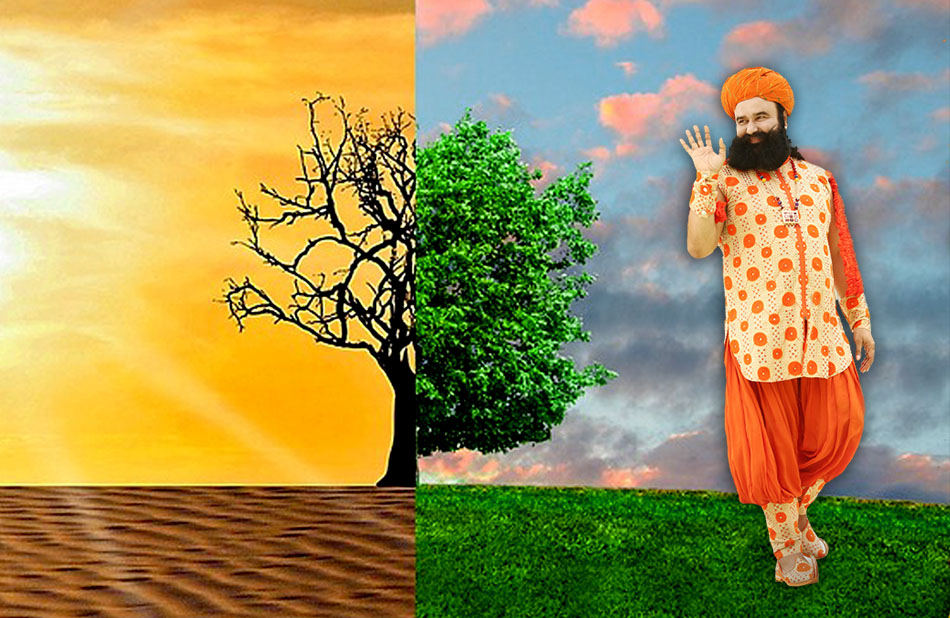 Now many would say how a few techniques and mass awareness programs can bring a change? I am pleased to say that, having millions of followers pledged to not to waste the water, planting millions of tree every year, this spiritual Guru can bring a revolution, as every drop counts and here are millions to make a change!
Jattu Engineer Movie Review – A Wake Up Call For Gram Panchayats
Since very beginning, spirituality and entertainment are in roots of our culture. And yes!! both are two assumed to be different horizons or we can say two opposite poles. Many would say that spirituality has no relation with entertainment. But if you dive into the history of Bhakti-Kal era, you will find our great saints and sages used the medium of music to transcend the message of oneness and one God in the masses. While Sufism used music to propagate the message of oneness and one God, many other reformists took to verses, poetry, and dramas.
Entertainment has its own history where it has evolved from one form to another during different timestamps. The silver screen is the majorly accepted and most famous platform of entertainment. Unfortunately, the of lack of creativity got our industry plagued with adulteration of vulgarity and double meaning dialogues. Especially the comedy genre of Bollywood which that once dared to put a satirical take on social stigmas with a clean humor has bent towards needless nudity and vulgarity in past decades. But recently Saint Gurmeet Ram Rahim Singh Insan's gumption has surprised the movie lovers and those filmmakers who believed a film cannot do good without vulgarity.
The movies of MSG-series have been acclaimed to bring a social change in many while earning good money at the box office. According to Saint MSG Insan, the main reason for his Bollywood avatar was to attract youth back towards our culture through the medium of cinema and to propagate the social messages in masses, with a way they are comfortable with. It seems a tough task to balance between entertainment and spirituality that too for a Spiritual master as both are quite sensitive topics and taking the desired output from them sounds like a rocket science.
His movies have entertainment entwined with the messages of chivalry, patriotism, respect for women and morality, and the money he makes from movies is spent on a social cause. He donated the earnings from his previous movies for establishment of a skin and a bone bank.
Saint Dr Ram Rahim's movie Jattu Engineer sheds a light on how Gram Panchayats (local governing bodies and communities in villages of India) can make the most of the waste. Jattu Engineer has a message to inspire the villages and small towns to walk on the way to be self-dependent in energy and revenue generation. What would it be, we do not know yet, will update the things once the movie gets released and our team watches it!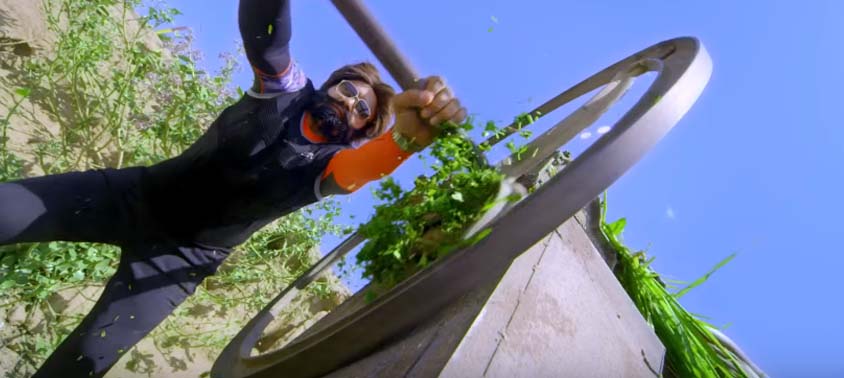 This 19th May Dr MSG is making his 5th consecutive entry within two years. JATTU ENGINEER, a dramatic story of an underprivileged village where Sun seems to rise from West and how the leading actor (Dr MSG in a double role) manages to transform it into an ideal village. Jattu Engineer manages to make a burst of laughter on screens. Crazy JE fans have flooded Twitter with funny JE velfies . The movie contains two songs as well "Holi Ki Pichkari" and "Josh Mein".
Dr MSG is well known for doing the never before and extraordinary things. This 6th and 7th May He found a unique way of film promotion his upcoming movie by organizing cleanliness campaign in Karnal and Capital city Delhi. 7 lakh disciple of Dr MSG cleaned two cities within two and nine hours consecutively. This noble task got wholehearted support from many well-known faces as well. And this all reminded me of one famous saying "When there is a will there is a way". Concluding with best wishes for JE we thank, Saint MSG for everything he is doing for society.
Also read:  Jattu Engineer Movie Review – 10 Reasons To Watch JE