Laughing, they say is the best medicine. But smiling too is no less effective. Have you ever tried this formula? One of the Laws of life – Smile, as you know, is a sign of good mood, joy, happiness and friendliness. A smile comes easily to us if we are in a good mood. Otherwise, it will be a forced smile and people will be able to tell the difference between a good smile and a fake one. It is the law of life-keep on smiling every time and witnesses its benefit.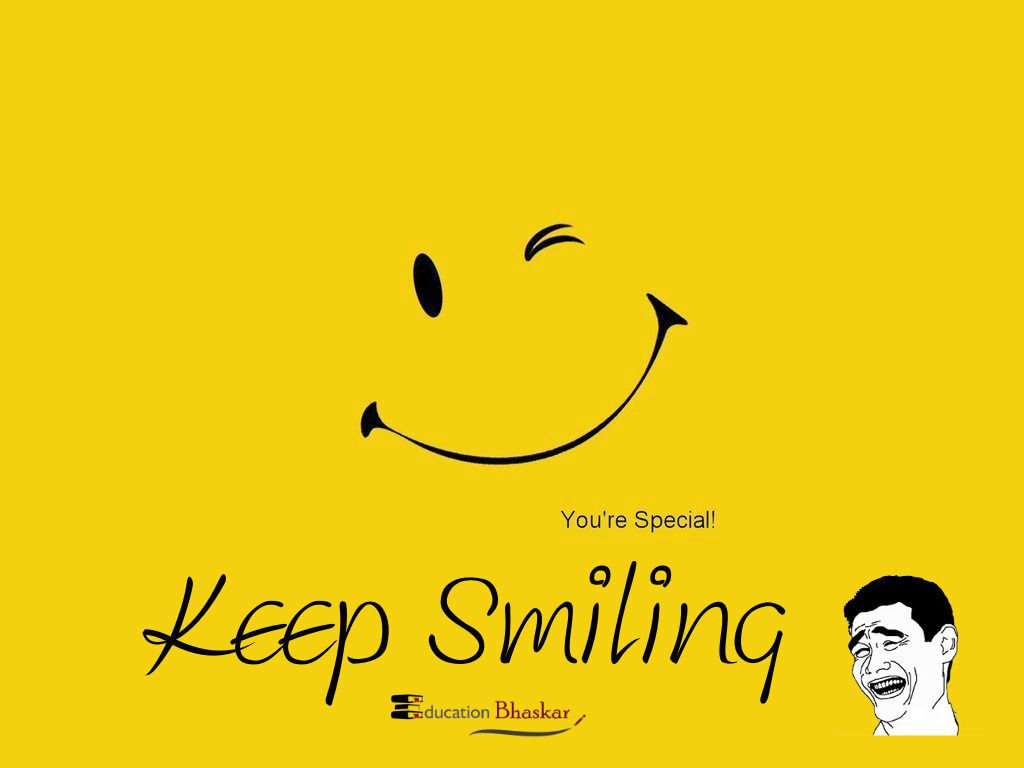 The smile is infectious:
---
If you have noticed, when you smile at someone, he or she too smiles back.
It is an art of giving where you do not lose anything, but the person in front of you gains everything. In turn, you too get back joy and happiness in return. It is true that smiling can lift a bad mood and make you cheerful. Education Bhaskar believes that a smile has the power to reduce stress level to a great extent and can make you feel light and bright. A smile can also help you get rid of depression and anxiety that may be troubling you.
A smile not makes you feel good, but the person who you smile at also feels cheerful and happy. Smile has the power to create the friendship. It can allow strangers to begin a topic of discussion. It can build a relationship. What's best, the smile is a gift that does not pinch your pocket. It is free, but its value is priceless. It is a fact of life that the smile builds our bonds with people. It is a very good relaxing exercise.
A smile makes a person more approachable and trustworthy. It has been proved beyond doubt that smile leads to productivity by lightening the other person's mood. It also makes a person more creative and energetic. Just see the reaction of the person who you have smiled at. He will be forced to reciprocate. Without spending a single penny you have given so much joy and happiness to the person with just your smile. So keep smiling every time.
Laws of life : Talk Less, Listen More
---
We live in a world where everyone wants to speak, but when it comes time for him to listen, he is not ready for that. But conversation, any conversation for that matter is a two-way track. It cannot be that only you speak and the other one listens or vice versa. One must have the patience to listen if you want to speak because to be a good speaker you must be a good listener as well.
How often do we see two people speaking at the same time, because each one wants to tell something to the other, but is not ready to listen to anything. This has become very common in television debates these days where the moderator has a tough time forcing others to maintain silence when a person is putting forth his views. People seem to have lost patience to listen even as they try to force their point of view down other's throat.
It is necessary to think before you speak. When you listen carefully you understand the point of view of the speaker. You can then make your response accordingly. Otherwise, your response will not be appropriate because you lost patience and did not fully understand what the other person wanted to say. In many cases, misunderstandings start because you only heard half of what the other person said or you did not give enough time to yourself to formulate your response because you did not listen properly.
The other speaker will also be more considerate if you allow him to speak out his mind without any disturbance. In that case, he too will be ready to listen to your point of view. But if you stop a person midway and do not allow him to express his thoughts properly, he will do the same to you when you speak. Making a solid point in a few words is much better than jutting in when the another person is speaking and cutting him short. Therefore it is advisable that you listen more and speak less. It will not create any argument with the other person and your point will also be taken in well by him.