What is a Social Entrepreneur?
---
"Social Entrepreneurship" has become quite a buzzword with many seminars and competitions promoting it. There is nothing new with this. Since the times of Vinoba Bhave, Baba Amte, and JP Narayan, social and political activists have been carrying forward the 'Idea' of social entrepreneurship, but the past two decades have seen an explosion of entrepreneurship and a healthy competition in the social sector. As the name suggests, Social Entrepreneurship strives to solve social problems at a systemic level using innovative, sustainable, scalable, inclusive and measurable approaches with the entrepreneurial vision to make a social impact.
Also Read an Interview Based article : Why Should We Hire You?
Definition: "Social Entrepreneurship," defined as, "strives to solve social problems at a systemic level using innovative, sustainable, scalable, inclusive and measurable approaches."
How does Social Entrepreneurship work?
---
Corporate are successful because they are good at profit-maximising and focus on what they are good at. Volunteering and philanthropy work because they are good at helping people and focus on social stigmas. Social entrepreneurship straddles between profit and social. Always remember that the social enterprise is also an organization. The organization needs to run, to grow and to succeed and this needs all types of resources, including the best talent.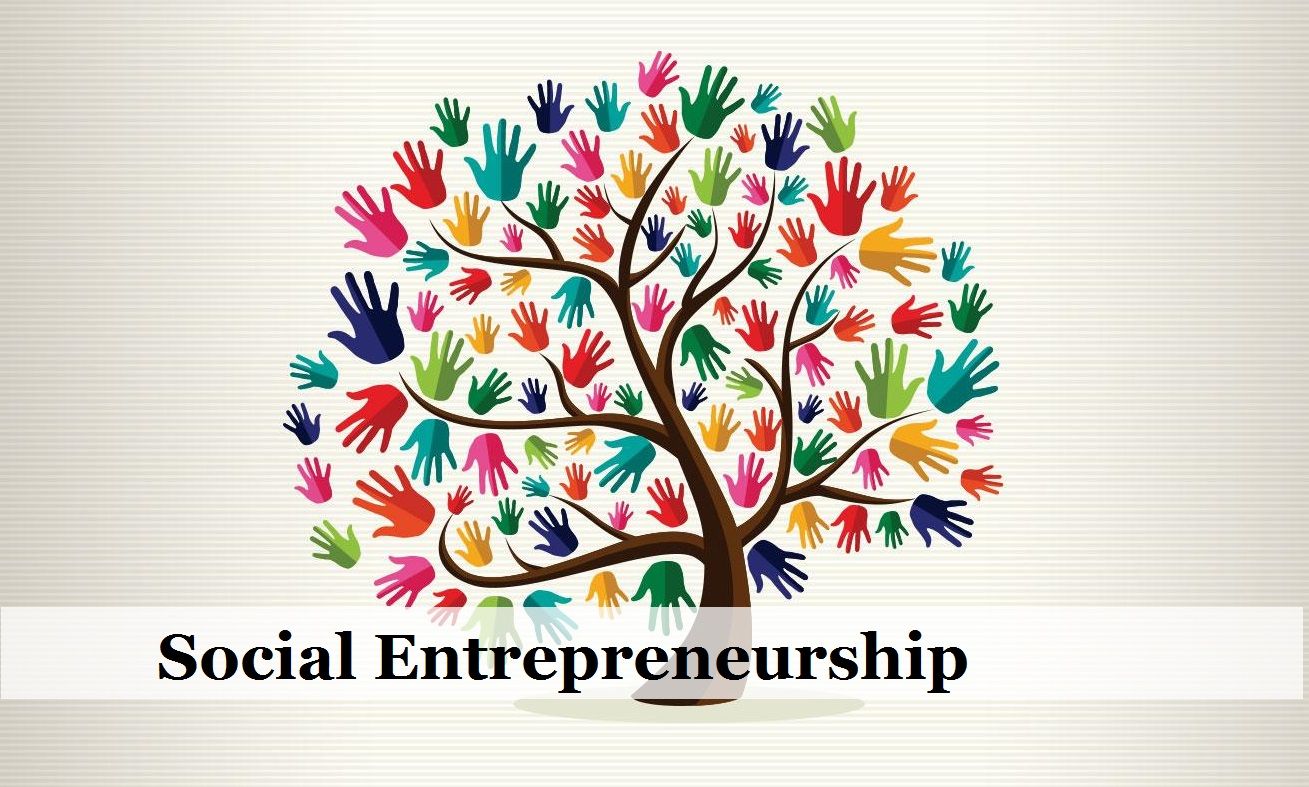 Social entrepreneurship is a mix of utilitarian approach as well as having a physical business model. Social Entrepreneurs are the people, who are brave enough to start businesses that are not only set for profits but will also contribute to the betterment of society, as they think and work for the bottom of the pyramid. Philanthropy has been a favorite to all the Millionaires and Billionaires. Most of these people also fund Social Enterprises apart from having their own ventures. Many business honchos in India have expressed interest in supporting social entrepreneurs.
Some of these people work for the welfare of Society, some work for money but at the end, they all are trying to help society by providing ideas and products.
Though 'do good and make money' is not easy, people like Pooja Warier have set quite an exemplary model for entrepreneurship. Pooja Warier is the co-founder of UnLtd India led by, that funds and support individuals who have passion, and entrepreneurial skills. For each 1 rupee UnLtd has provided in funding, their investees have raised or earned a further 14.5 rupees – a 1,450% increase! Sounds Good!!
What Comes First: Business or Mission?
---
Defining social entrepreneurship is challenging because of the seemingly contrasting roles of business and charity that are at play. In reality, a social business is not a charity and it is not solely a business that aims to receive financial revenues.
Any social change has usually long-term cycle, so it is difficult to measure or determine impact. If an impact is not measured, then there is the high risk of waste of time and society resource. So the social enterprise may be operating on wrong premises or operating in a way that creates long time harm to beneficiaries.
One of the 'smartest' concepts from social entrepreneurship is reinvesting 100% of the profits back into the business for the purpose of increasing the reach of your product/service to create maximum positive impact.  as social enterprises are slaves to their mission rather than their investors, they can afford to create the biggest, best business without promising high returns to their investors.
Top Social Entrepreneurship Heroes from India:
---
Mahatma Gandhi.  If social entrepreneurs can be described as visionaries who solve old problems with new ways of thinking Gandhi certainly fits the bill.
Sunil Bharti Mittal, Founder of Airtel.  Bharti Airtel, as India's largest social enterprise for putting the power of telecom in the hands of the poor. His ability endures in driving down costs of mobile telephones that allowed for the poor to use mobiles for information, news, entertainment and keeping in touch. Farmers can instantly receive crop & weather related information on the phone screen, blue-collar workers may also search for other new, higher paying jobs etc.
Sanjit "Bunker" Roy, Founder of Barefoot College. Roy through Barefoot College trains villagers to adopt solutions in solar energy, healthcare, water, education, people's action, rural handicrafts, communication, women's empowerment as well as wasteland development.
Anil Kumar Gupta, IIM-A Professor and Founder of Honeybee Network. Gupta, a professor at Indian Institute of Management (IIM), Ahmedabad since 1981, is a genuine advocate of the grassroots revolution.
Harish Hande, co-founder Selco Solar. Hande who co-founded Selco in 1995, to bring renewable energy resolution to India's poor. When Hande first started he had problems with creating awareness regarding solar and had to install the first lighting solutions without any cost to demonstrate its value.
Dr. Verghese Kurien, the Father of the India's milk revolution- The Kaira District Co-operative Milk Producers' Union (now famously known as Amul).
Dr. G. Venkataswamy, Founder of Aravind Eye Hospital. Dr. Venakataswamy (also known as Dr. V) established Aravind Eye Hospital in 1976 as a way to give affordable eye-care to the millions who had no access to quality healthcare.