From the black and white picture tubes to the sleek and vibrant color displaying Light Emitting Diode (LED) screens, the television set has seen some remarkable upgrades.
The recent upgrades in the television set were the switch from the Liquid Crystal Diode (LCD) to the LED. Although the acronyms are different, an LED TV is just a different type of LCD TV. It is, in fact, an 'LED-backlit LCD TV'.
LED vs LCD: What Is Difference Between LED TV and LCD TV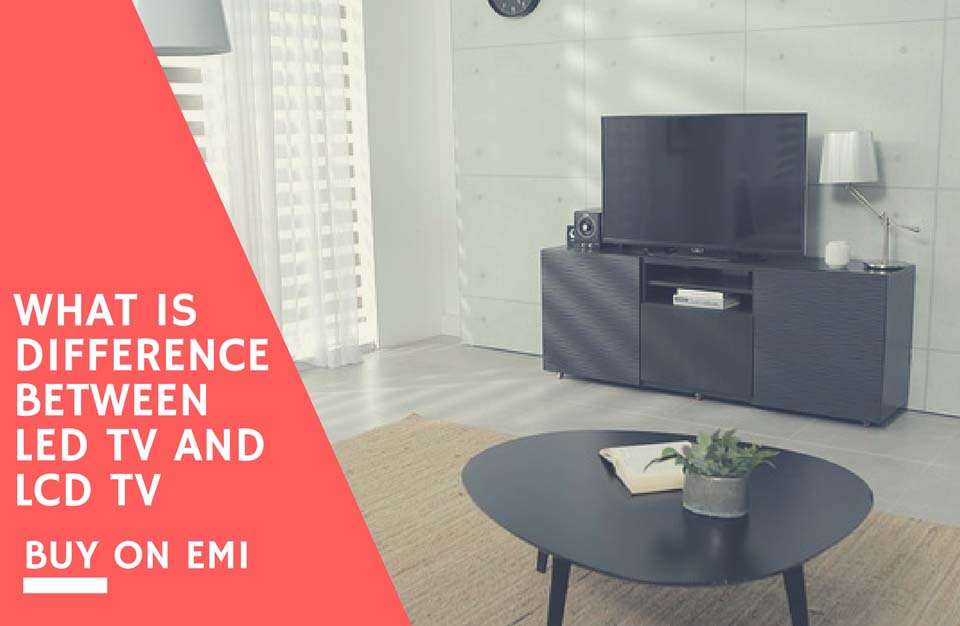 When remodeling your home or simply upgrading your old TV with a new one, the immediate question that arises is, should you buy an LED or LCD TV?
To know the answer, understanding the difference between the two will be helpful. The main difference between the LCD and the LED is backlighting. LCD TVs use Cold Cathode Fluorescent Lamps (CCFLs) to provide backlighting, whereas LED TVs use Light Emitting Diodes (LEDs) for screen illumination. However, both use LCD panels to control the screen areas where the light is displayed.
LED sets use efficient technology, thereby providing more energy efficiency. These TVs either use edge-lit or full array backlighting for the screen illumination. Each of these has its pros and cons. However, LED is an upgraded version.  So, choose one based on your personal requirements.
Best LED TVs Under 40,000 Rs
Here are three LED TVs that are available for less than INR 40,000.
Panasonic TH-40DS500D
This smart TV is a full high definition (HD) TV with a 40-inch screen. You may enjoy a 176-degree viewing angle with a refresh rate of 400Hz. It was launched in 2016 and weighs a little over 8 kg.
Samsung 40M5100
Although it is not a smart TV, it has a full HD option with a 40-inch screen. Launched in 2017, this Samsung TV weighs about 8.3 kg and has a refresh rate of 50Hz.
Sony KLV-40R352D
This 40-inch full HD TV from Sony was launched in 2016 and weighs approximately 6.5 kg. With a refresh rate of 100Hz, this TV is a good option if you are looking for a budget LED TV.
Small luxuries in life provide you with happiness. If you want to upgrade your TV but do not have the entire amount, you may consider availing of a consumer durable loan (CDL).
These credit facilities are easily available through most institutions in the country and are to be repaid in equated monthly installments (EMIs). Here are four benefits of using a CDL.
Quick and simple procedure
You need to provide only a few documents like name and birth date, office and residential address proof, bank account details, and identity proof. The entire procedure is quick and simple, thus allowing fast approvals. On approval, you may walk into the closest store and buy LED TV on EMI.
Higher loan amount
To ensure you are able to buy the TV you like, lenders offer CDLs for an amount of up to INR 5 lakh. Based on your income and repayment capability, you may opt for an amount that can be easily repayable and buy a TV on EMI.
Flexible repayment schedule
CDLs may be repaid over a period of up to two years. Therefore, you would be able to repay the borrowed money without any financial distress. A flexible repayment schedule enables you to buy LED TV on EMI without any financial constraints.
No foreclosure penalty
You may want to repay the borrowed amount before the end of the loan tenure. In such situations, lenders do not levy any foreclosure penalties. This helps you to buy a TV on EMI and repay the loan quickly, without being penalized for the same.
You may apply for a CDL online or by visiting a branch of the lender. However, when you apply online, you may enjoy instant approval. Furthermore, you may benefit from special online offers, thereby making the purchase of your LED or LCD TV on EMI more advantageous.
So, apply for a consumer durable loan today and upgrade to the latest TV.