When it calls for making a movie on Indian Army, it needs a proper amount of research done, and it needs a good script writer too. Making a war movie needs a sense of history, military strategy and to weave all that in patriotic sentiment that connects the movie to a common Indian. On this Indian Army Day, with the Indian Army haunting terrorists along the Line of Control and patriotism waving in the air after recent surgical strikes, here we bring a list of some amazing Bollywood movies that portray Indian Army hitting back at Pakistan brutally. 
Best Bollywood movies dedicated to Indian Army Day
1. Hindustan Ki Kasam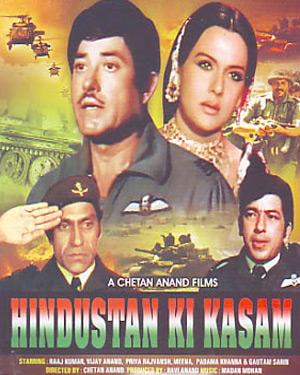 Chetan Anand's Hindustan Ki Kasam was released in 1973. It is one of the most known Bollywood war movies based on Operation Cactus Lilly in the Indo-Pakistani War of 1971. The story of Hindustan Ki Kasam was much ahead of time, weaving fantasy and patriotism in the fabric of plot. The film starts with Pakistan Air Force (PAF) raiding on an Indian Air Force (IAF) airbase and a pilot taking an oath "Jawaab Dene Aaunga, Is Jawan Ki Kasam, Hindustan Ki Kasam…" The story of Hindustan Ki Kasam revolves around the IAF's mission of destroying a PAF radar which blocks IAF pilots radios in combat and the pilot avenging his brethren's sacrifice. Though the movie didn't do well on the box-office, but over the years, Hindustan Ki Kasam has become a cult classic in patriotic-movie lovers.
2. Haqeeqat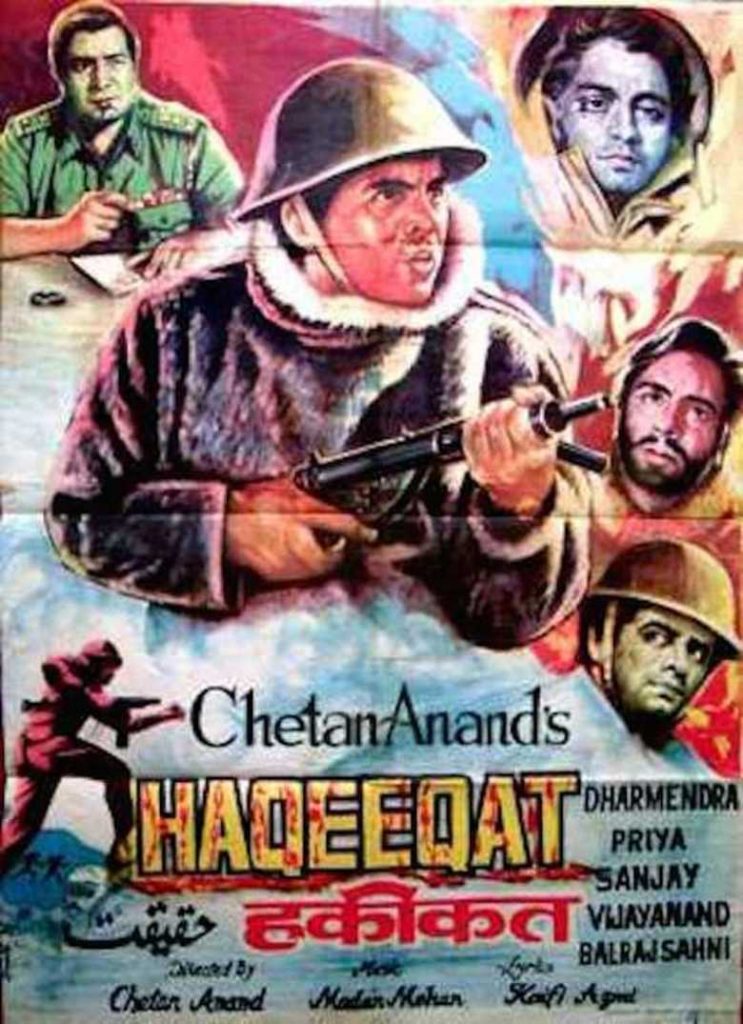 Chetan Anand's Haqeeqat was based on 1962 Sino-Indian war. Film's plot revolves around the harsh reality of war. When the nation was saddened because of the huge loss in 1962's war, Haqeeqat fuelled patriotism in them garnering immense respect for those who have sacrificed their lives for the honour of the nation. Movie's plot revolves around a small platoon of Indian soldiers who are considered dead in the hilly terrains of Ladakh but are rescued by Ladakhi tribesmen and by Capt. Bahadur Singh (Dharmendra). Capt. Bahadur Singh and his girlfriend Almo (Priya Rajvansh) die holding the Chinese at Bay so that their comrades can retreat to safety.
3. Border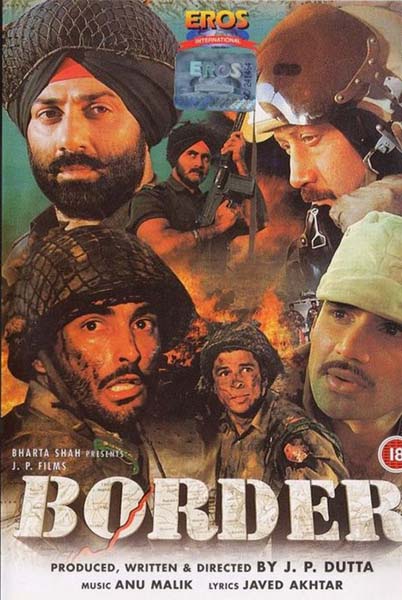 JP Dutta directed epic war drama – Border is an adaptation from real life events that happened at the Battle of Longewala during the Indo-Pakistani War of 1971. The movie was released in 1997, and it was the biggest hit of the year. Rather than referring the enemy as 'Dushman' or 'Padosi Mulk' the movie, Border was one rare movie of the Bollywood that mentioned enemy by name – Pakistan. The movie revolves around the heroic triumph of a small Indian battalion with jeep-mounted RCL guns and grenades over great Pakistani tanks. What makes Border a cult classic is it's well-researched script and the portrayal of war. The Indian Army and Indian Air Force generously contributed in providing military vehicles, rifles, and machine guns as well as details of Battle of Longewala during the making of Border.
4. Hind Ka Napak Ko Jawab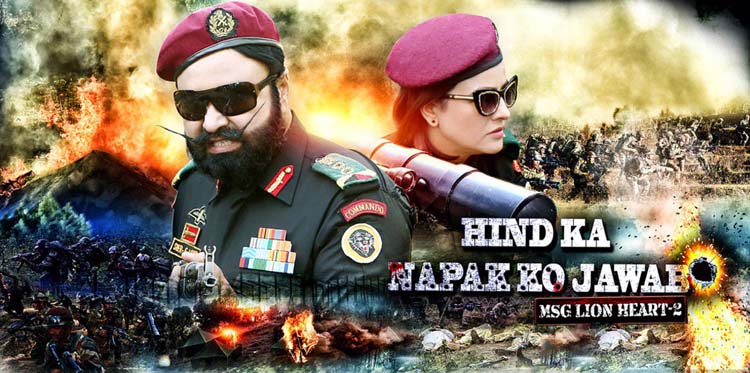 The NaPak (Unholy) pun in movie's name itself can cause the burns to the Pakistan. Rest of the job is done by film' logo, in which Hind is blossoming, leaving NaPak in ruins. The story of Hind Ka Napak Ko Jawab revolves around Pakistan-sponsored terrorism and how Indian Army hits back. An evil-headed neighbour at the brink of a military coup, tries to inject its Jihadi ideology in India, wages a proxy war against it, and there comes Sher-e-Hind (Gurmeet Ram Rahim) who crosses the border to teach NaPak a lesson. Read: Hind Ka Napak Ko Jawab Movie Review in Hindi
Also read: Hind Ka Napak Ko Jawab Movie Review