Scoring well in CAT is not an easy task. With raging competition and soaring difficulty level, many aspirants have to look forward to other management entrance exams to get admission in premier MBA colleges of India. There are several other entrances that can land you in India's premier B-schools. Many top colleges in India accepts students based on their scores in MAT, XAT, NMAT by GMAC or GMAT.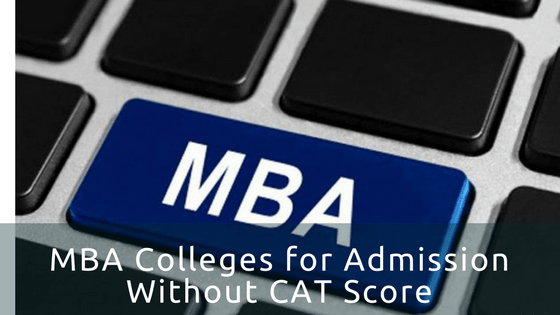 Planning to Sit For CAT 2018? Here is All You Need to Know About the Exam
So in case, you have screwed CAT, here is a list of top 5 MBA colleges where you can apply for admission without your CAT score.
1) Xavier Institute of Management, Jamshedpur (XLRI)
The first and the best in this lineup is Xavier's Institute of Management situated in Jamshedpur. It doesn't need to be introduced to the masses as it already has made its reputation as one of the top B-schools in India.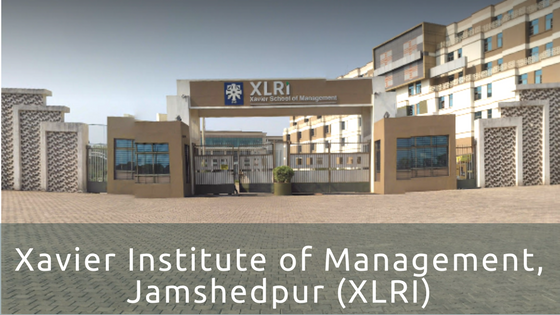 It has the right mix of faculty, facilities and curriculum accordingly to the market trends that are prevailing at the moment and has and is continuously in the process of grooming students to make them industry ready so as to face corporate challenges in the future. This college accepts XAT score for admission and doesn't even require 50% marks in the Graduation to be able to appear for XAT exam.
2) Indian Institute of Foreign Trade (IIFT), Delhi
The Indian Institute of Foreign Trade (IIFT) and is located in Delhi. It is an autonomous B-school in the country and the only one to make its mark in the field of International trade among its kind. This college has another speciality as it is known worldwide for its Master of Business Administration (MBA) in International business, its flagship course.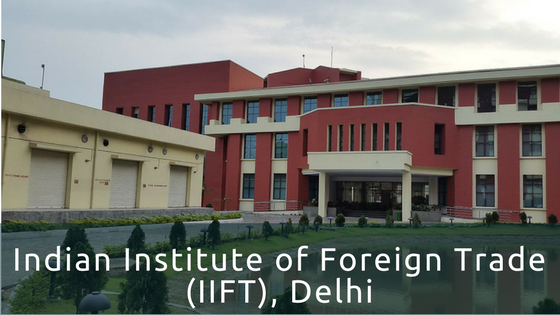 Apart from this it also has management development programs, certificate courses and executive programs for working professionals on offer. IIFT doesn't take the CAT score but conducts its own entrance test and the eligibility criteria being a Graduate degree in any discipline for the same. You are sure to have a promising future once you get enrolled in this college.
3) SVKM's NMIMS, Mumbai
Located in Mumbai, the Narsee Monjee Institute of Management Studies can be termed as one of the coolest B-schools in India does require a CAT score in order to get enrolled here. It conducts its own entrance test for students knows as the NMAT by GMAC, an upcoming exam whose scores are accepted not only in this college but also in various other B-schools. The campus life in this college is said to be a fun-loving yet of an evolved nature. If you don't want to give CAT and are on a lookout for similar and better options, then NMAT by GMAC is the one for you.
4) Symbiosis Institute of Business Management (SIBM), Pune
The Symbiosis Institute of Business Management(SIBM) located in Pune has MBA in various specializations like the Business Management, Personnel Management, Industry Relations and Advertising on offer. This college doesn't ask you for your CAT score and has its own Symbiosis National Aptitude (SNAP) Test with which it shortlists candidates and the best thing about this entrance test is that this isn't as tricky and tough as CAT.
Another highlight is that at Symbiosis, you get the opportunity and space to indulge in co-curricular activities alongside pursuing their education. This is surely the one for you if you are looking forward to pursuing your MBA from a college that has all-round development programs on offer.
5) Institute for Higher Education (IILM), New Delhi
The Institute for Higher Education in New Delhi is not only among the top colleges in the country but also has an admission procedure that is liberal. It has its own entrance test and doesn't demand a CAT score as mandatory. The entrance test is followed by a group discussion and personal interview in order to select the candidates. It also accepts MAT, CMAT, XAT, and the GMAT scores while shortlisting its candidates. IILM also has a reputation for providing assistance for placement to all its students and all this makes it a great choice when opting for MBA.
Do you have any doubt or question? Drop your query in the comment section below. We'll try to answer ASAP.