Many organizations use phone interviews as an initial employment screening technique for a variety of reasons. Most of the companies now prefer to conduct a phone interview for basic screening process because phone interview is generally less expensive and time-saving process for the recruitment process, so don't be surprised if the company you have submitted a resume for job opportunity calls you for a phone interview.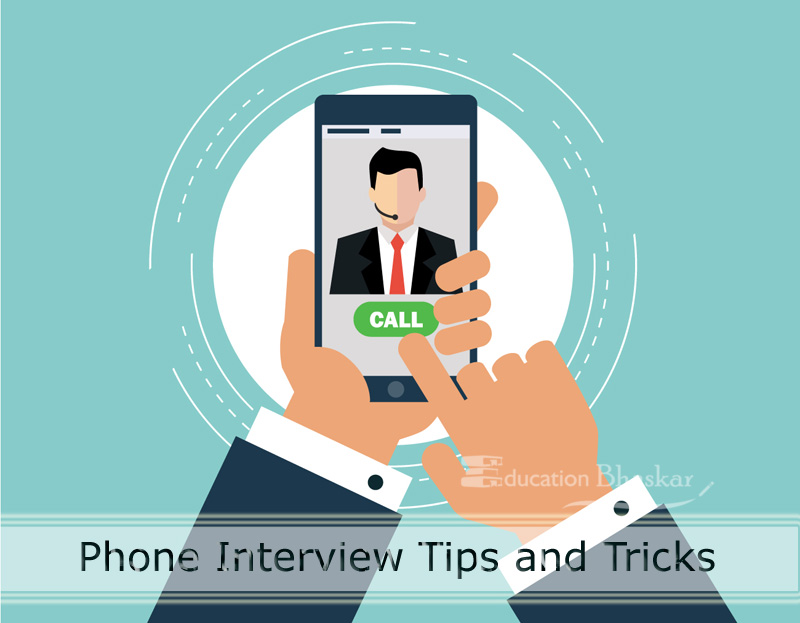 In most cases, you are given enough time the opportunity to prepare for a telephone interview, but sometimes they come out of the blue when you answer your phone. Since in such cases, you might not be even knowing when to expect the call for a telephone interview, preparing yourself in advance is the key to clear the phone interview phase.
Also read: The Toughest Job Interview Questions and How to Answer It
7 Brilliant Tips to Crack Your Phone Interview
As you know, in the case of a phone interview you won't be meeting with your interviewer face to face, what you say and how you react to the phone call decides, whether you are going to the next level or not. Here are some genius tips that can help you impress the interviewers and how to prepare for a phone interview: 
Keep your personal information handy for the phone interview: Treat the phone interview the same way you would an in-person job interview. Figure out what works best for you and have those things available before you take the call. Having easy access to the company and job information will allow you to confidently respond to questions without fumbling. So have a copy of both the hob description and a copy of the resume or application you submitted in front of you before the interview starts.
Phone interview Cheat Sheet: The Internet is your friend in the phone interview. The interviewer can not see. So you can take advantages of this. Log in the company website or your stream related websites and one tab with Google search. Be sure that interviewer never let the hear your typing sound. You may also prepare some notes in a notebook.
Practice with commonly asked questions during a phone interview: Know your answer to the common questions. Brief "Yes" and "No" responses will not move a telephone interview forward, but will end it quickly making your chances to move ahead thinner. So, start by practicing your answer to the common interview questions now so that you are ready when the unplanned telephone interview occurs.
Keep Your spirit high: When you take a call for a phone interview don't forget to smile. You might find this tip weird but being brutally honest, if you don't smile while you talk you look like you have no enthusiasm for anything in your life. Your smiles won't be heard on the other side of the phone, but the enthusiasm and the positivity speak loud and make a great impression on the interviewer. 
Be confident about your resume: Be prepared to explain everything you have put on your resume. Any specialties and much-boasted things might pique the curiosity of your interviewer. Be prepared to give more details, but remember not to take too much time while you respond to that question, or this might make an impression that things mentioned on your resume have something untrue. Also keep a hard copy/print of your resume as well as the job description with you.

Read: How to Increase Your Confidence and Self-esteem – Improvement Tips

Focus on your language and voice. Again, you can only go on the power of your voice in a telephone call. Speak in a clear voice and stay positive while you take a phone interview. Don't whine at anything, or shrug on anything, just like your smiles whining will also make a noise on the other side, rather have a positive attitude and use positive language.
Express your enthusiasm:

Don't hang up without asking for the next step plus contact information. The interviewer is bringing the call to an end but there has been no talk of next step. Speak up! Express your enthusiasm for moving forward and ask about the next step.

[Also Read: How should a fresher's CV look like]
Say Thank You, immediately: After the phone interview concludes, do not forget to say "Thank You" to the interviewer and also send a quick e-mail to the organization putting a decent thank you in your mail body.
If you have any other question or want to share something interesting and informative which happen with you and your friend during the interview, please tell in the comment box below.