The supremacy of good education is such that it can bring about the greatest revolutions. Around the globe, there are many such institutes that are working excellently in terms of providing good education with the room of overall development. When it comes to international education, Career in Australia certainly is among the top spot takers. And there are good enough reasons for it. Most of the students come from different corners of the world to explore the best study opportunity in the land down under.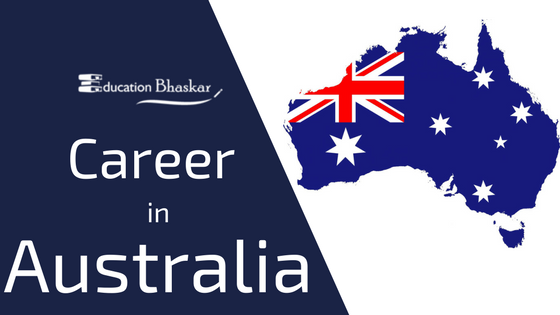 Do you aspire to study and settle abroad in Australia too?
Did you know Australia regularly welcomes talents to become a permanent part of their workforce?
Are you unsure about the decision to take a plunge for international education at a foreign country?
Here, we have discussed in-depth about the best career opportunities that Australia offers to international students.
Demanding Jobs in Australia
Let us take you through the details on two of the most in-demand jobs in Australia.
Nursing

Information Technology
1. Nursing in Australia
The health sector in Australia has high demands for nurses across all the different specialisations. This is because they have much to contribute to all the age groups. It is a rewarding and versatile career choice.
There is an opportunity at every level. For international nurses who are already having a bit of experience under their belt can look to opt for specializations and those who want to embark their career in this field, there is no best place to start other than Australia. It is satisfactory, both in terms of quality of work and pay scale.
One of the reasons for such a demand is the population of Australia which has continuously risen and calls for various special health care facilities. These require qualified and skilled nurses who can take on bigger responsibilities and work almost independently for the care of the patients. While some can also choose to take up administrative and managerial roles.
There is a lot of staff shortage in the slowly developing areas in Australia which the international nurses can tap including the ones that are open in the urban areas.
Nursing Specializations
A range of disciplines exists for any aspirant to choose. Below are some of the highly demanded ones.
1. Anaesthetic and Recovery Nursing:
This course leads to a career where you work closely with surgeons, dentists, paediatricians. You need to provide anaesthetics to the patients at different step of the operation. After a Diploma, Certificate or even Bachelor course completion, you can work as a Certified Registered Nurse Anaesthetist. You can earn an average $105K to $130K (approx.) annually.
2. Nurse Researcher:
The courses like Master of Nursing (researcher) or Graduate Certificate in Clinical Research can help you land a position as a researcher. The job is similar to that of a scientist who investigates the many health aspects and comes up with new drugs or diagnosis/ treatment. The annual income will be $75K to $95K (approx.).
3. Mental Health Nurse Practitioner:
In this field of nursing, you work closely with the patient and their families to provide acute mental health services and handle patient with different difficulties like depression, anxiety, substance abuse and so on. You can study Master of Mental Health Nursing or specialisation focusing on Psychiatry to start your career in this field. The average annual salary is $70K to $90K (approx.).
4. Certified Nurse Midwife:
As a Certified Nurse Midwife, you need to provide health care service to pregnant women during different stages and even after delivery of the newborn. You work role might also involve working for women's health. Master of Clinical Midwifery, Bachelor of Science (midwifery) generally leads to a good job in this discipline. You can earn approx. $70K to $84K annually.
5. Clinical Nurse Specialist:
This is a senior-level position which requires you to have a Master or a Doctorate degree. You need to prove an advanced understanding of the critical nursing roles and perform duties with a high level of clinical skills. Moreover, you will be training the other nurses and also get involved in committee or policy-making roles. Your annual income will be $80K to $100K (approx.).
6. Neonatal Nurses:
Babies require utmost care and the role of Neonatal nurses involves taking care of the babies, generally the premature babies or babies with minor illness. You might have to work in the intensive care unit. A Graduate Certificate In Nursing (Neonatal Intensive Care) or Master of Nursing (Neonatal Intensive Care) is what you will require starting working in this field. A good experience can aid in increasing your pay. You can expect $70K to $120K annually (approx.) in your hand.
If you have the will to learn all the critical aspects and skills essential to maintaining quality outcomes for the patients and are eager on understanding the integration between illness, diagnosis, and technology and utilise it in the best way, then nothing can stop you from achieving great heights in your career. Just choose the one that interests you from the various Nursing Courses in Australia. 
2. Information Technology in Australia
The tech sector in Australia is booming at a good rate. The rapid rise in the need for automation and the ease with which people are adapting to the technology has a big impact on the needs for Technology Specialists.
With the advent of newer technology comes the need for maintenance, security and database management. These three major roles encompass very specialised roles that are highly crucial for any software or application success.
Australia is a land where you can let your creativity flourish. The educational institutes will provide you access to all the latest technology where you can innovate and implement your own ideas and aim for a rewarding IT career in Australia.
To fill the gap of skilled IT workers, Australia employs international talents. This puts you in a better position to learn and showcase your various technical as well as non-technical attributes. The top positions are offered some to the most competitive salaries.
Information Technology Specializations
There are many tech disciplines to opt for. However, below are the few top ones that will prove to be favourable for your career.
1. Big Data Analysts / Data Scientists:
Data plays a crucial role in technological aspects. And it is not less. It is humungous. So, you will need to learn to use an automated tool and extract vital information in different scenarios. There are certificate courses, master degree in Data Science and Big Data, Master of Data Analysis which lead to a good job as a Data Analyst in a good firm. As you gain experience and add to your pool of skills, you can move up the ladder to the managerial position. You can expect $97K to $143K (approx.) annually income.
2. Cyber- Security Specialists:
The growing attacks on the data and the data's vulnerability have resulted in lots of concern for security. The cyberspace is prone to intelligent hackers compromising the data by breaching the best of security layers. This gives rise to the need for special skills. You can study Advanced Diploma in Network Security, Specialised Cyber Security courses, Advanced Modules and such and go on to negotiate the best pay in the industry. You will have to work around risk mitigation and improvement of the process. The average annual salary will be approx. $118K to $160K.
3. Developer (Front-end/ Back-end/ Full-stack):
From the start of the project to the different stages, developers come into play all the time. The role changes as front-end developer work with the UX/UI, the back-end developer work with the connectivity and integration and work with the database. Here, too, there are different technologies to work upon depending on the product and what is optimum for its working. An analytical approach is demanded of the developers. You can study courses like Diploma/ Bachelor of Software development, Bachelor of Computer Science, or different application development courses. Your average earning will be $87K to $148K (approx.) annually.
4. Business Intelligence Analysts & Manager of Business Intelligence:
As mentioned earlier, the data available is mammoth. To handle such data, maintain it and extract intelligent information worthy of facilitating decision making is no cakewalk. These data can assist in planning, design, and creation of strategic business solutions. You will need to contribute to the informed business decisions with the help of all the data available. A Masters in Business Analytics, Certificate courses in Business Intelligence and Data Analytics will help you gain that relevant skills to perform this role professionally. You can expect $89K to $120K as your annual earning.
5. Database Administrator:
All of the storing and organising of big data is a difficult task. That needs to be done with the help of specialised software. You need to perform various tasks like planning, configuration, database designing, migration, monitor the performance, database security, troubleshooting, and data backup and recovery. These tasks seem easy to be counted on fingertips but they can give anyone a hard time to perform. Certificate, diploma courses in ICT System & Database Administrator. The Average Annual Pay will be $77K to $110K (approx.).
Having so many options at your disposal, it is easy and at the same time tough to decide on the focused specialisation. However, Australia education will make it easier for you to realise your interests and potentials and then you will have the industry trends to guide you ahead. Studying in Australia will tremendously benefit your career and personal growth. Take into consideration the above mentioned detailed information before coming to a decision. And if you zero in on studying a course, then do not delay in applying for the Australia Student Visa. For information on top universities/ colleges in Australia, you can certainly seek the best advice from the professional Australian Visa consultants.
Author Bio:
Milan Patel has years of experience in providing expert advice on all types of Australia Immigration and Education Visas. Along with the experienced team, Aussizz Group as an education and immigration consultancy has achieved success in even the most trivial visa cases. Milan Patel leads the team with the vision to provide exceptional visa assistance and help make their client's overseas dreams come true.