Well, the fact cannot be changed that generations are changing drastically with time. In the 90s, when the only dilemma faced by parents where how much time their kids will spend in playing, however, that is not same anymore! Now, the primary issue with kids is the use of technology. They often demand smartphones to play with. The time has changed when kids use to play with other kids around in the garden and come back safely. Now kids just wish to stay back home and play games, but digitally!
The Big Real Problem And Solution:
Every one of them needs a smartphone is their hands! And well, no one can really win against kids, so how about just handing over the phones with them but with a little safety? The fact states that digital games are not the biggest evils, but sometimes kids can get an access to sensitive information related to adultery which can really distract them emotionally. As parents, one cannot argue with them but how about keeping a check on them?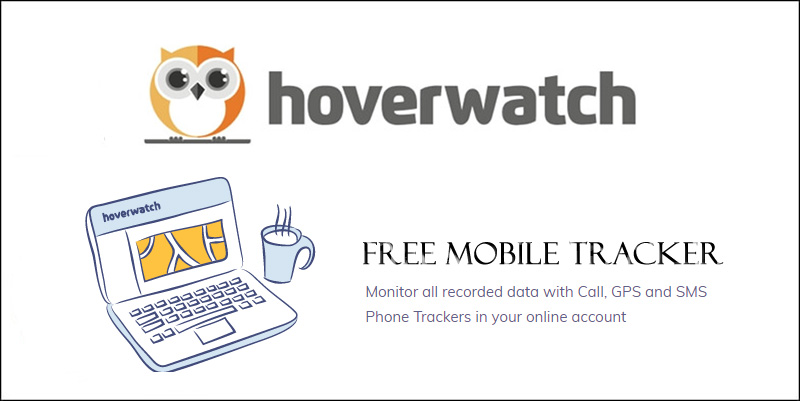 'Hoverwatch' is a perfect solution to your dilemma. You can spy on the content on the phone without your kids even knowing! So basically, you get an access to the entire activity on the phone used by your kids through Hoverwatch, Let's talk about the features of this phone spy app.
Features Of Hoverwatch:
Call Data and Recording: This app will help you record each conversation on the device along with complete information of the call logs. So basically you will get an access to the name of the contact along with the duration of that particular call on the phone that your kid is using.
Invisibility: The best function of this link is the hidden feature. This app is completely hidden on the phone that your kids will never know that they are being spied. It's a secret app that doesn't show any icon on your smartphone.
Check On Social Networking And Whatsapp: As parents, it is their responsibility to keep a check on what type of chats they share with their friends and what type of friends are added in their Facebook profile. Whether its Viber, WhatsApp, Facebook or just SMS: you can keep a check on every activity functioned on these applications.
Multiple devices: For an instance, you have 3 children who are demanding smartphones from you. And you wish to spy on each of them. Hoverwatch is the best solution for the same. Under one account, you can connect around 5 devices that you can spy on. So you will have every information and access to all the chats of all your three children together.
Camera and Photos: What type of selfies is being clicked on the smartphone used by your children will be accessible to you through this application. One can view and unlock those photos in the reporting section of the app.
Location: Your kids might be telling you that they are planning a study night with other friends. But you can keep a note on whether they are really studying or checking in a cafeteria or a club through this app. You can trace the location of the smartphone linked to this app.
Web activity: The troubling dilemma for parents is the access to adult-oriented sites on the browser. Through this web, parents can scan the entire browsing history of the smartphone So what types of sites are being visited by your kids will accessible to you in order to take measurable actions if required.
Smartphones are definitely helping children with smart handy technology, but the minute it becomes an addiction can lead to distraction as well. And thus, it is essential for parents to keep a track on every of their move. Every age group has an emotional side and with the increasing technology, many people look for answers on different sites and applications. And when you get an access to such segments, you will be able to relate to the emotional backside of your children.
They might not share their mental stress with you, but it doesn't mean that they are not suffering from the same. As a matter of fact, most of the children look for strange answers on their browser. And thus, this app will help parents to take a control on their emotional backside and support their kids to grow stronger and happier than ever!
Read: Avoid Bad Company During College Life- Tips to Avoid the Pitfalls